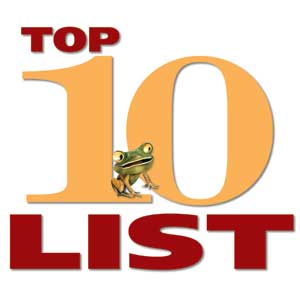 Why not release Service Pack 3 for SQL Server 2005? I've complained about it, run a poll and had many people respond that they wanted SP3, and there's still no sign that it's coming. At least not officially, but there is word that we might here soon. Still Vote for SP3!!
So instead of complaining, I put our crack research team onto the case and they came up with a list of reasons why Microsoft isn't working SP3. There are some very good ones, but it's all in fun, so enjoy.
10. Everyone upgrades after SP1, so why bother.
9. The guy in charge of support for SQL Server has lots of Oracle stock.
8. Windows Activation in the test lab didn't!
7. Google has hired all the good interns and after all, they are the ones patching our products.
6. This survey question was sent to customers: Would you be upset if we were to not continue to release or develop no new service packs that would not be as completely, potentially, tentatively identified as service packs where we would not necessarily or probably introduce no new features or not provide any benefits beyond those not covered or not imdenified by the current cumulative updates not warrantied and not necessarily for every instance.
5. The answer to the above survey question was overwhelmingly "huh?"
4. The "BSA" is holding up testing because of unlicensed copies of Windows.
3. There's a bet with the Windows XP team over who can avoid releasing SP3 the longest.
2. Everything works on our machines in Redmond.
and the number one reason why service pack 3 hasn't been released...
Still working on the answer to the question: How do you move Mt. Fuji?
Steve Jones
---
The Voice of the DBA Podcasts
The podcast feeds are now available at sqlservercentral.podshow.com to get better bandwidth and maybe a little more exposure :). Comments are definitely appreciated and wanted, and you can get feeds from there.
or now on iTunes!
Today's podcast features music by Everyday Jones. No relation, but I stumbled on to them and really like the music. Support this great duo at www.everydayjones.com.
I really appreciate and value feedback on the podcasts. Let us know what you like, don't like, or even send in ideas for the show. If you'd like to comment, post something here. The boss will be sure to read it.