Introduction about Bing vs Bard
You heard it well Chatbot wars, the war between Bing vs Bard.
Ladies and gentlemen, in the Google corner we have the challenger, Bard! And in the Microsoft corner, we have a powerful AI-based in ChatGPT 4, the stupendous, the magnificent…Bing! (applause).
These great chatbots will demonstrate their power in different DBA tasks and we will decide which one is the best. Let´s witness a great match between these magnificent competitors.
In previous articles, we talked about ChatGPT vs Bing. Also, we talk about Bard. This time, we will compare Bing and Bard and define who is the winner this time.
General comparison of Bing vs Bard
Both services are free and faster than ChatGPT. ChatGPT is still the best AI service, but currently, it is updated until 2021. Also, it is sometimes slow unless you pay extra money (now 20 USD per month).
Let the battle begin! (drums).
Bing vs Bard (create tables)
Let's start with Bing.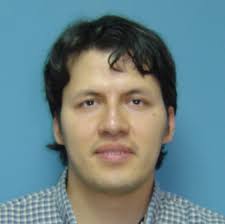 Me: Please (if the AI conquers the world, I expect some mercy and that is why I use kind words), create the T-SQL code about the Rocky Marciano (1) boxing matches. I want a table with the boxers' information, and another table with the matches and results.
The information that I want from these tables are:
Total number of matches. Also, the total number of matches won and lost. How old was he and the rivals on the matches, the date of the matches, and knockouts? If you need to create several tables with data, just do it.

Bing: Sure! I can help you with that. Do you have any specific website or source where I can get the data from?
Me: I was kind of disappointed but at least Bing provide me with 2 options:

I will choose the first option.

Bing: I found some information on Rocky Marciano's boxing matches. Rocky Marciano fought 49 times with 49 wins and no losses1. He remains the only fighter to have stopped every opponent he ever faced for the world heavyweight title. His career knockout-to-win percentage of 87.8% remains one of the highest in heavyweight boxing history.