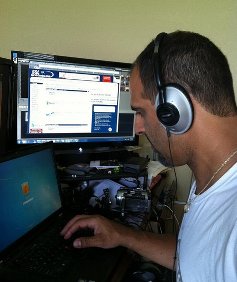 I've written a number of pieces about telecommuting over the years, and while some people have had success in getting permission to work from home, many of you tell me that your current manager, and likely every manager you've ever had wouldn't allow it. There are a huge group of people that are convinced telecommuting is not in their future. I think you're wrong, and let me tell you a story.
Years ago I went to work for a small (50 people), old company. The CEO had worked their his whole life, his father had worked there most of his life, and they had very conservative values and ideals. They both wore suits to the office every day and I was expected to do the same, even as an IT guy. I went out and bought 4 or 5 suits the first year I worked there, along with slacks, shirts, and (shudder) ties.
I argued, politely and regularly, with the CEO that the clothes didn't really influence the quality of work. We rarely had clients in the office. My boss, the VP, agreed, and we found numerous studies and surveys that proved our point. Others felt the same way, but we two were the only one that regularly tried to debate the issue. I'd often return from a run or swim at lunch and "forget" to tighten up my tie. Usually by 2pm, however, my boss would come by to "remind" me.
After a year, we managed to get "casual" Friday, where we could wear (non-logo) polo shirts and khakis. No faded jeans, no sneakers, and it's almost what many companies would see as business casual today. Another year or two went by, with regular chastising of my afternoon dress, often followed by a short debate on the subject. Eventually my boss allowed us to pilot "casual" dress on all non-client days, and jeans on Friday. No faded jeans, but more comfortable wear. Work didn't suffer, and while my boss still wore suits, he accepted that we didn't need to. I think I even saw him wear a shirt without a tie one day before I left.
You can do the same thing with telecommuting. Offer a pilot, show articles, blogs, and studies that talk about telecommuting, set up metrics to measure work, and get employees to agree that the privilege can be suspended. I am sure with some regular debates and discussions, perseverance and persistence, you can find a way to implement telecommuting if your job can be done remotely.
Steve Jones
---
The Voice of the DBA Podcasts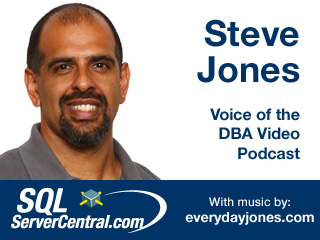 The podcast feeds are available at sqlservercentral.mevio.com. Comments are definitely appreciated and wanted, and you can get feeds from there. Overall RSS Feed:
or now on iTunes!
Today's podcast features music by Everyday Jones. No relation, but I stumbled on to them and really like the music. Support this great duo at www.everydayjones.com.
You can also follow Steve Jones on Twitter: