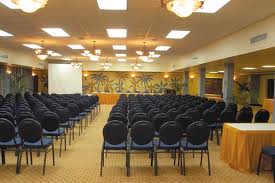 Today we have a guest editorial from Tim Mitchell.
Most of us have experienced the phenomenon known as the "conference high". As the story goes, spending a few days or a week away from the office to attend a conference, convention, in-depth training course, or other career-building event often leads to a short term feeling of vocational euphoria and inspiration. While riding this conference high, it's common to be more productive, flesh out more ideas, take more risks, and generally spend more time focusing on and developing one's career.
It's not difficult to understand why this happens. Getting away from the office for a few days (even if not attending such an event) can help to clear the mind and gain some perspective. Spending time to network with others who face the same career challenges helps to reinforce a feeling that you're not in it alone, not to mention the social euphoria that can accompany meeting lots of new people in a short amount of time. Further, the event content can help to surface ideas and methodologies one hasn't yet tried, or reinforce concepts already in play. Even the event sponsors play a role in this feeling by exposing attendees to emerging products and services that haven't yet hit the mainstream. The downside of the conference high is that it doesn't last forever. Exactly how long it lasts depends on the person, but for me it's usually 4-6 weeks or so. After that, the emotional effects typically start to fade, and it's back to business as usual. Though the educational and networking benefits last longer (hopefully, anyway), that rush of intensity usually flames out fairly quickly. Since attending out-of-town events such as the PASS Summit, SQL Connections, or SQL Rally is at best a once-a-year opportunity for most people, that feeling of inspiration is destined to be a rare occurrence.
Or is it?
While they don't replace the Super Bowl feel of a big conference, there are smaller, more frequent opportunities that can help keep the conference high going for longer than just a few weeks. Local SQL Server user groups are a good first start: user group meetings pave the way for recurring interaction between like-minded professionals. These entities offer the convenience of frequency and proximity: most large U.S. cities and many smaller ones have at least one SQL Server user group, which typically meet on a monthly basis. At the regional level, events such as SQL Saturday, Code Camps, and Tech Fests are held less often than user group meetings, but can mirror the conference feel with pre-conference courses, full day(s) of training, and social events before and after.
Emerging concepts including SQL People and The Mentoring Experiment take different paths toward the same goals, but appear to have promise in keeping people engaged and growing. And on the nontraditional side, there are online events – occasional training events as well as virtual user groups – that can help fill the gaps between conferences and user group happenings.
Although these other non-conference events can't completely replace the educational value or the psychological impact of getting away for a multi-day career event, they can certainly help to maintain some measure of the "conference high" throughout the year.