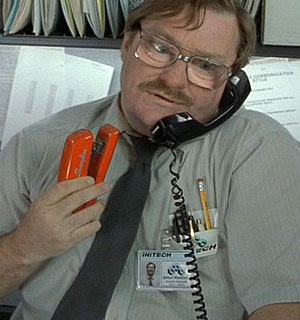 Earlier this week, a colleague pointed out an excellent article on the unique challenges that come with managing technical personnel. As this piece from ComputerWorld magazine illustrates, people working in high tech careers tend to be an interesting lot and can be, at times, difficult to understand and even more difficult to manage. Many IT professionals, at one time or another, will display the stereotypical geek traits (inflated ego, social awkwardness, extreme self-preservation). But contrary to popular belief, these traits are not always deeply rooted in their personalities, but may be simply a result of their work environment.
It's not difficult to understand how we as technical professionals sometimes display these characteristics. When IT personnel work closely with nontechnical people, the colorful phrase "misunderstood genius" comes to mind, though the picture that this term paints is probably much more extreme than what is generally found in reality. A few key factors are in play: 1) most technical people are very smart, often possessing above average reasoning and logic skills, 2) most nontechnical people have only a vague understanding of what we do, and 3) we live in a world where a very small mistake could lead to catastrophe, where a few erroneous keystrokes could literally destroy a business or end a career.
When dealing with nontechnical people, the highly logical left-brain IT staff may misinterpret the lack of technical knowledge among their creative right-brain colleagues as a lack of intelligence. This flawed perception can lead them to look down on their "inferior" coworkers, an ego-centric attitude that is easily detected - and quickly resented - by their nontechnical counterparts. Also, techies tend to talk shop a lot, and since most folks prefer to talk to people who speak the same language, we tend to gravitate toward other techies and away from nontechnical people. When that happens enough, it can be interpreted as - and perhaps, to some degree, develop into - social awkwardness.
Finally, technical personnel (and DBAs in particular) are constantly aware of the worst-case scenario. We must back up, then verify the backup, and then backup the backup. We read log files as if looking for latent fingerprints, searching for evidence of deficiency or wrongdoing. As protectors of our company's digital assets, we must challenge everyone who desires to access our systems. One hole in the network, one missed backup, one compromised user account, and our company's data is gone - along with our professional reputation. To that end, the nature of our jobs dictates that we must be somewhat cynical and territorial.
The fact is that I rarely encounter the true stereotypical computer geek. Most technical people I know are well rounded and easy to get along with, and work hard to keep systems running and users happy. But given the psychological and environmental factors that affect us, it's easy to see how these traits can show up from time to time. The more we understand each other and our respective responsibilities, the less friction we'll have because of these tendencies.