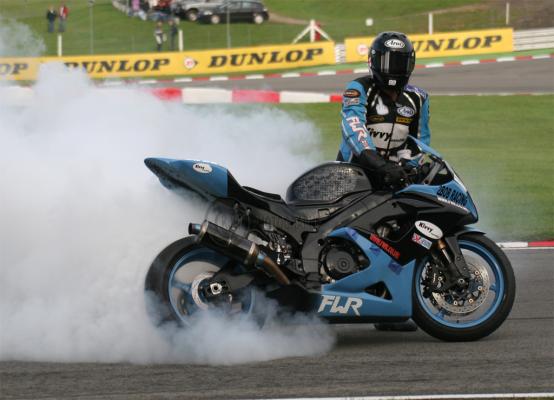 Burnout is one of those words we tend to toss, often at the end of a long week, but I think we probably use it far too casually and without really considering how serious it can be. It can happen to anyone, but most people that get to the true burnout stage are the ones that care the most, and are the ones that work the hardest. They tend to see the flaws in the system, want to make it better, and tend to hit the roadblocks that prevent fixing it – either because it's not as big a problem as they think, or because someone higher up just doesn't see value in fixing it for whatever reason. If more work comes in they work more, wanting to do a good job, maybe even thinking that it's necessary to do so to protect their job.
The results?
They get tired, which decreases their tolerance for the minor issues of life. They aren't as focused, spending more time at the water cooler or staring out the window, and so end up working longer to get the work done. So they get more tired.
What happens then?
Think about the last time you didn't have enough sleep. You had less patience, were more likely to hit the horn in traffic, more likely to channel Johnny Paycheck at the office. Now imagine that tiredness building over months. You get tired of your co-workers, especially the ones that are bright and cheery because they don't really care and certainly don't put in any extra effort.
Unmanaged stress leads to burnout. Most of us don't perceive the stress soon enough, or understand how to manage it. Eventually we all look for a way to bleed off the stress, and at this stage it's not usually effective or positive. It might be drinking, drugs, or maybe just quitting. Sometimes the outlet leads to quitting or being fired.
When people get to this stage they rarely listen to family, friends, or co-workers. Pride compels them to keep going, to not quit, and so it continues until something breaks. So how do you save them? I don't have a good answer to that other than to remind them that life is more than work, and life is more than money. Not easy to take that advice when you have a mortgage. It's worth trying, and you should try.
But…the person who can really make a difference is the manager. They have seen the decline, the once happy and productive employee slowly becoming less happy and more strident. It's easy to get frustrated and react to the symptoms (this is true for family and co-workers too), but the right thing to do is to make them take time off. Recovery takes weeks if not months, and a change of behavior and outlook upon return. I know we can't put everyone on sabbatical that shows signs of stress, but managers can act to save the good ones.
We tend to blame people for burning out. They should have…done x, or y, or z. Blame isn't the right response, or even a fair one. Not only do you have to walk in their shoes to understand, but you have to realize that few of us are taught how to handle stress.
It's not just theory to me. I lived it once early in my career and recovering from it out took time. I can't say I've figured it all out, but I've learned enough to feel the stress building and take some vacation within a week or two of noticing it. It's hard to describe how frustrating it can be to wind up in that place.
So look around at work, think about your co-workers, and about you, and if you see it happening, do what you can.