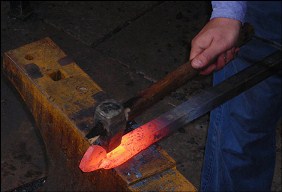 It could be said of those of working in technology that we're smart people, but I think it might be better to say that we're problem solvers, people that love twisting and turning something to get the answer we need, or maybe just the answer. A broad generalization of course, but it's just my intro!
Imagine that right now you were thrown back in time 100 years, making it October 1910. No computers, no software, no TV, but at least electricity and telephones. Think about what you like to do today, how would you find employment and job contentment in 1910? You're used to making a living based on your brains and your determination, what job would you find to use those?
If I were to guess, I suspect half of us would be more traditional white collar workers, and the other half would be the blue collar type. It's a guess of course, but one I base on thinking that most of us are 'gray collar' workers. We use our minds in much the way they used their hands in 1910. Skilled labor. Skilled craftsmen. How we choose to use our skills probably is a combination of luck and a leaning (or not) towards the need to build things.
But imagine you've just been thrown into a time travel portal to 1910 with no way back. Would you be a carpenter? An engineer? Working the assembly line building Model T's? A doctor? Teacher? Blacksmith? Understanding what you might have been then might help you understand who you are today, or maybe who you yearn to be still.