Welcome to the Spotlight Behind SQL Server, a new series from SQLServerCentral.com. As we've grown and spent more time covering SQL Server, we've slowly gained a number of contacts inside Microsoft, including those that develop the product. And we decided to try and interview the SQL Server people inside Microsoft. There are lots of people working on SQL Server 2005 and our goal to is to eventually get to them all.
We know that there are lots of technical things we could ask, and lots of easy marketing questions we could get from them, but you probably read most of those questions elsewhere. So we thought we'd make them think a bit more and get some interviews that showcased the people behind SQL Server. To that end, these interviews will be a little bit different and give you a look at the amazing team that builds SQL Server.
We caught up with Brian Welcker, the Reporting Services guru for a few minutes.
---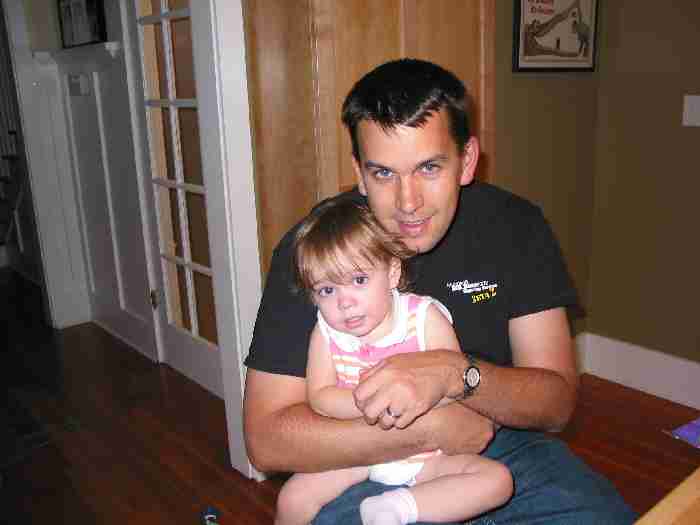 SSC : What's your official title and responsibility at Microsoft?
Brian : I'm Group Program Manager for the SQL Server Reporting Services team. This means I manage the team that writes the functional specifications for the product. I also do presentations at trade shows, answer newsgroup questions, and order pizza.
SSC : Give us a little background on yourself, college, degree.
Brian : I'm originally from Raleigh, North Carolina and graduated with a BS in Computer Engineering from Carnegie Mellon in 1990. I joined Microsoft in 1996 after working as a developer for a company that made software for hospitals.
SSC : How did your interview at Microsoft go? Any wild questions you can share?
Brian : If I told you, I'd have to kill you afterwards. The only thing I can say is I'll never look at manholes the same way again.
SSC : How did you get into Reporting Services?
Brian : I was part of a trade that sent 2 developers and a tester to the Microsoft Bob team. Actually, I've been part of the Reporting Services team from the very beginning (2001).
SSC : Do you actually help write the code behind reporting services?
Brian : For the good of everyone involved, they keep me away from the code. I did fix a bug in the V1 setup and I do get to write a sample every once in a while.
SSC : Why did Microsoft decide to add the Reporting Services engine to SQL Server?
Brian : It was customer feedback really. What we heard was that customers wanted a reporting solution that integrated with their Microsoft data sources, productivity applications, and developer tools. As we had already added OLAP and data mining to the relational database in SQL Server 2000, it was a logical place for reporting.
SSC : How did Reporting Services get started?
Brian : The funny thing is that when we started Reporting Services, no one on the team had ever built a reporting product before. Of course, we got some inspiration from Access but I think one of the things that has made Reporting Services a success was that we got to start with a clean slate.
SSC : I've seen you speak a few times and it was enjoyable each time. What inspires you for the interesting demos you give?
Brian : People tend to think reporting is a dull subject. I actually think that presentation of data is one of the most exciting and important parts of information technology. You can change the entire meaning of a data set with small changes in fonts, colors, or layout. When I present Reporting Services, I try to get people excited about the topic and expand their ideas about what reporting can do.
SSC : Who's the most fun to work with at Microsoft?
Brian : It's a treat any time you can be in a meeting with Steve Ballmer. If you only see him in front of a big audience you might think he is just loud and crazy. But in a small group setting, he comes across as a very down to earth and funny guy.
SSC : Ever been to Bill Gates' house? Is it as amazing we we've heard?
Brian : Unfortunately, I have never been to Bill Gates' house. I have, however, been to Bill Baker's house and it is very nice.
SSC : What's your current favorite tech gadget?
Brian : My wife bought me a Playstation Portable for my birthday and the graphics are amazing. Maybe someday we'll release an XBOX portable...
SSC : What does Brian like to do when he's not working on SQL Server?
Brian : Not working on SQL Server? Now there's a concept... Actually, my two daughters Riley (who's 4) and Ella (who's 2) keep me pretty busy when I'm not at the office.
SSC : The PASS next year will be in Seattle. Where's the best Pizza in Redmond?
Brian : My favorite in the area is Zeek's. But Acapulco Fresh has the best burritos in Redmond.
SSC : Will we see you at the PASS Summit in Dallas?
Brian : Chances are very good.
SSC : Big question: Panthers or Seahawks?
Brian : Panthers who? If you are referring to the Carolina Panthers, they didn't exist when I lived in North Carolina. I've been a Seahawks season ticket holder since the new field opened in 2002. Look for me in the south end zone, right above the guys in the "hawks nest".