Azure Data Lake storage is an enterprise level storage solution by Microsoft to store data for any size and type. Azure Data Lake has revolutionized the Data Analytics industry. It is now an effective tool in the hands of data engineers and data scientists. Azure Data Lake is used by large scale data analytic platforms and enterprise level IoT solutions.
The main attractions of an Azure Data Lake Storage (ADLS) are:
ADLS comes with all the capabilities as provided by an enterprise cloud solution like Microsoft Azure. It is easily manageable, very secure, extremely reliable, always available and reliable.
ADLS can provide unlimited storage depending on the requirements.
ADLS can store data in any format.
This storage can be created through the Microsoft Azure Portal. The Microsoft Azure portal can be used to build, manage, and monitor everything from simple web apps to complex cloud applications in a single, unified console.
If you do not have an Azure Account, there is a good news. Microsoft let's you create your own Azure free account with 12 months of free services.
Here are instructions for setting up ADLS.
Step 1: Go to Azure Portal. Login using your Azure credentials.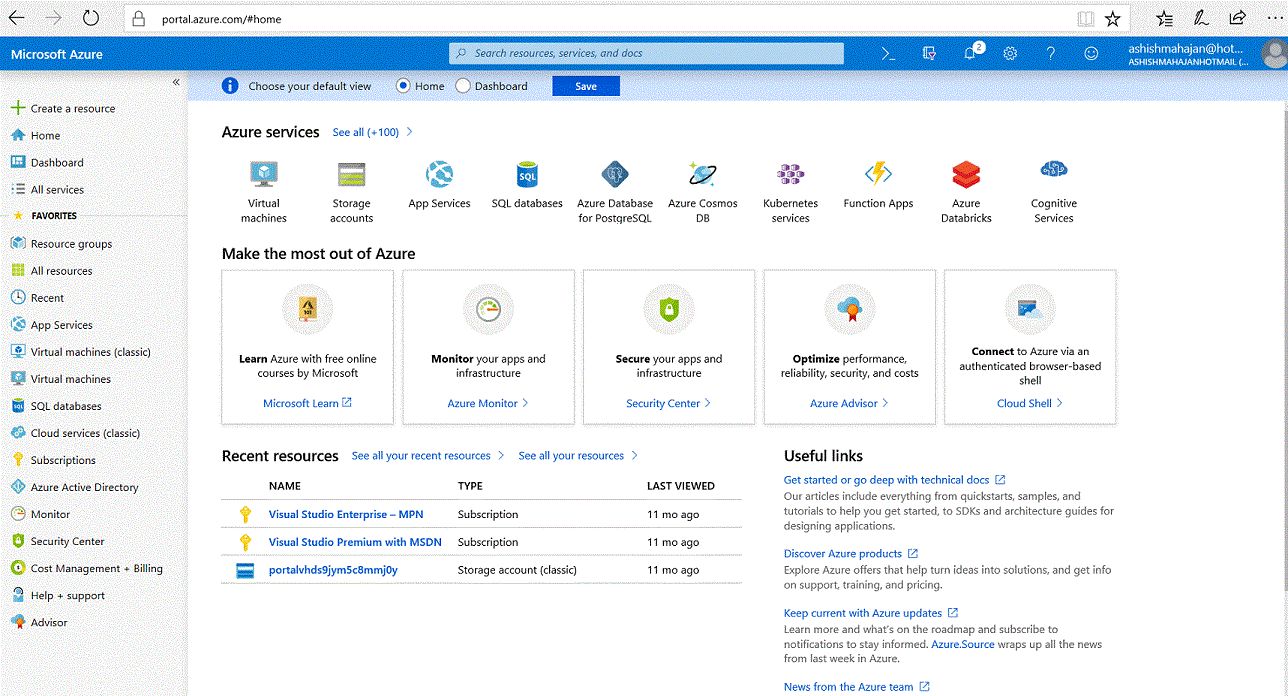 Step 2: Go To "See all (+100)".

Step 3: Go to the section called "Storage". Select "Data Lake Storage Gen1".

Step 4: Select "Add" to add a new "Data Lake Storage Gen1" resource.

Step 5: Provide values for configuring your Data Lake. Here are the values you need to enter:
Name: Enter a unique name for the Data Lake Storage Gen1 account.
Subscription:

Select the subscription.

Resource Group:

Select an existing resource group. You can also create a new resource group.

Location:

Select a location where you want to create the Data Lake Storage Gen1 account.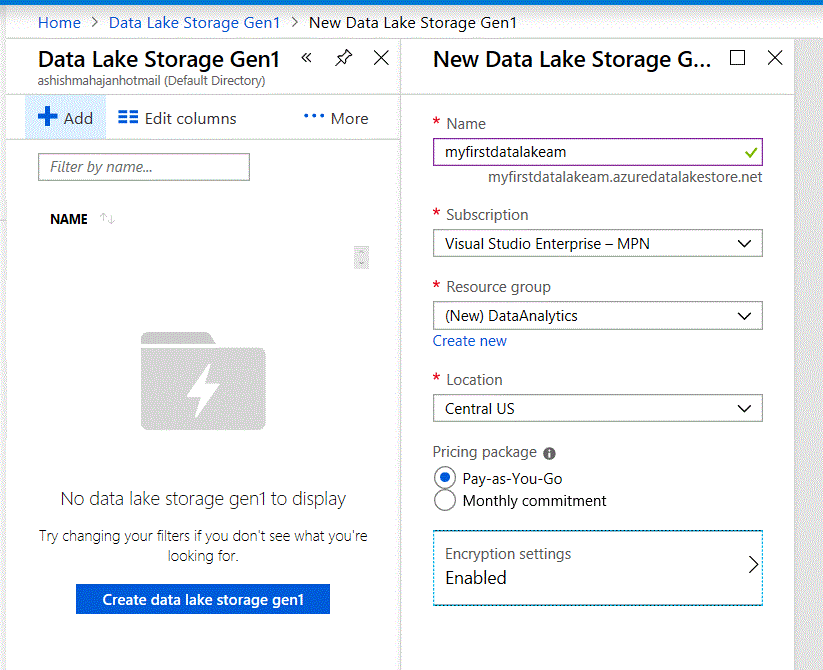 Step 6: Select "Create" to create a new Data Lake storage.
You can now start uploading data and work with Azure Data Lake.