Description:
SQL Server has in-built methods to capture changes occurring to tables. Eg. Change data Capture, Change tracking and auditing. However, they have some shortcomings. Such as, CDC does not provide "user" who made the change or Change tracking does not provide before and after image of data, etc.
This trigger based solution provides simple way to capture changes occuring to table and its designed t ocapture changes from all tables to single log table. The change data is logged in JSON format.
Sample json payload for reference:-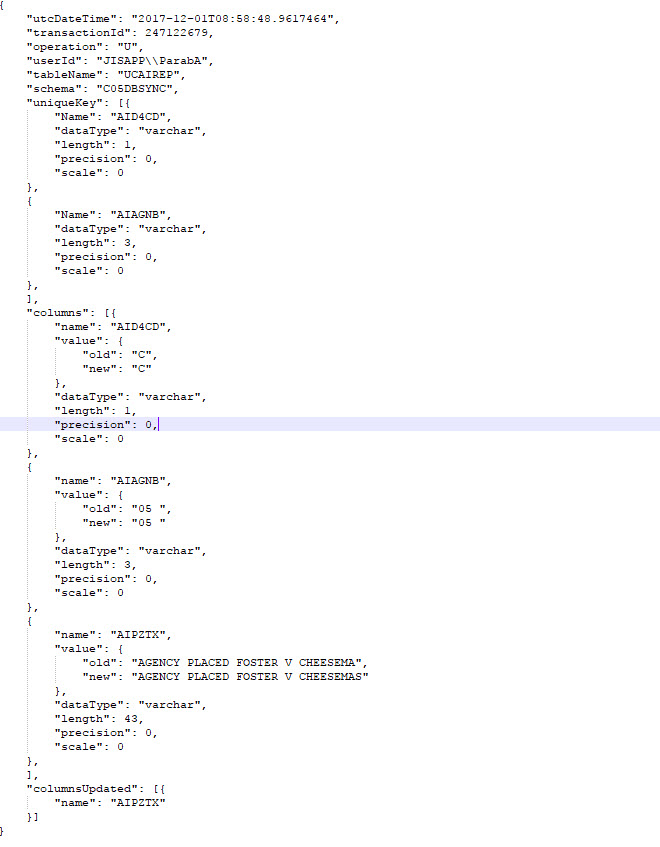 Snapshot of Changelog table:-

How to use:
The script can be used to create triggers on mulitple tables by providing comma seperated list which need to be setup in "configuration" section of the script along with schema name. The script has to be run against intended database.