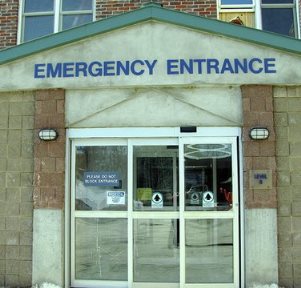 I really try to be professional in my career. I try to meet my deadlines. I take pride in my work. I try to ensure that the commitments I've made, I keep. If that means I need to work late or on weekends, I do so. That doesn't mean that my life revolves around work, or that I allow myself to be abused by an employer, but if I'm behind, or I haven't given 100% of my effort during a project, I make an extra effort to catch up.
Recently as I was stressed and preparing for SQL in the City, life intruded into work in a very visible way. A family injury, resulting in some doctor visits and additional work around the house for me, severely cut into some of my work time. Fortunately my flexible schedule allowed me to work early in the mornings or at night to try and make up for the errands and appointments, but I still fell behind.
To add to the stress and pressure, there were business continuity issues. If I couldn't attend SQL in the City, someone needed to be able to deliver the talks in my place. Not only was it important I finish the content, but I also needed to practice myself, as I had still planned to make the trip if at all possible. In the end everything worked out well, but it was a very busy couple of weeks for me to finish this "project" for my job, continue to manage the daily work, and tackle the extra load at home.
That's not much different than the challenges and pressures that many of you face in your jobs as data professionals. You have regular responsibilities, you have special projects with hard deadlines, and you sometimes struggle to fit the rest of your life into the remaining time you have. However, you shouldn't fit your life into work most of the time. There are always situations where you must, but for the most part we work to have a life outside of work. We want to spend time with family, friends, and on hobbies. I would hope that all of you would ultimately see your family and life outside of work as more important than work.
I'm lucky. My boss was very supportive and understood I might cancel the trip if my family needed me. Red Gate was willing to work with me to rearrange things, have remote meetings, and support my by tackling a few of my daily tasks. Not all companies or bosses are like that, and I've struggled with those that were difficult in the past.
I hope that you really think about the priorities that you set in life, and limit the compromises you make when the demands of work conflict with those in the rest of your life.
Steve Jones
PS: Everyone at the ranch is fine.
---
The Voice of the DBA Podcasts
We publish three versions of the podcast each day for you to enjoy.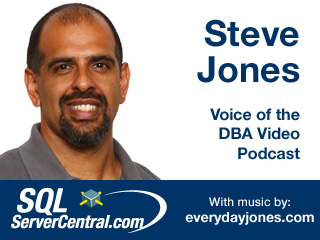 The podcast feeds are available at sqlservercentral.mevio.com. Comments are definitely appreciated and wanted, and you can get feeds from there. Overall RSS Feed:
or now on iTunes!
Today's podcast features music by Everyday Jones. No relation, but I stumbled on to them and really like the music. Support this great duo at www.everydayjones.com.
You can also follow Steve Jones on Twitter: