Happy Memorial Day to everyone and a moment of silence for those in the US to remember our troops.
It's a day off for me, so I've left you with a few holiday bloopers, both here and on my blog. Hope everyone has a wonderful day and I'll be back tomorrow.
---
The Voice of the DBA Podcasts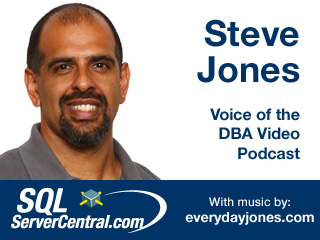 The podcast feeds are available at sqlservercentral.mevio.com. Comments are definitely appreciated and wanted, and you can get feeds from there. Overall RSS Feed:
or now on iTunes!
Today's podcast features music by Everyday Jones. No relation, but I stumbled on to them and really like the music. Support this great duo at www.everydayjones.com.
You can also follow Steve Jones on Twitter: