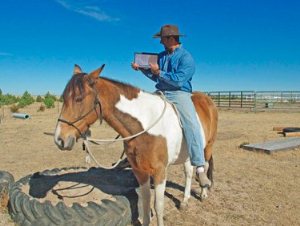 My employer, Red Gate Software, recently released a new product called SQL Monitor. This is the 2.0 version of SQL Response, enhanced and renamed after a lot of feedback and input from various DBAs around the globe. It's very cool and in preparation for the release, they asked if we could install the software on the SQLServerCentral servers. I was happy to have it on the servers for additional monitoring. Even though I don't have to manage the databases, I wanted to make sure whoever is managing them has some tools.
Then my boss asked if we could make the data public. He mentioned that the early look at the console showed a lot of alerts, potentially some less than optimal configurations, and more. I said we should definitely show the site, and at The Future of Monitoring, the try it online link shows the live SQLServerCentral database cluster.
That's live, as in a few seconds delay to process the data, but if you look at instance 1, the graphs are changing in real time. Keep in mind that it might appear slow with the huge SQLServerCentral community checking the servers, but you probably don't have a million wannabe administrators checking out your servers.
We haven't changed much at all in the configuration since we made the data public, but over the next few months we are going to slowly tune and configure the server live, informing you of the changes, and showing the before/after data. If you're following along, you can track the performance differences yourself as well. This is a real world performance because just like most of you, we have resource constraints while managing and tuning servers. We can't optimally design, build, and manage our servers as that's not our primary job, but we're trying to get better by using SQL Monitor to help us keep better track of the servers and work more efficiently.
One of the coolest things I've seen is that our IT staff actually has iPads to watch over servers, and they love it. There's a slide show on the front page of the monitoring site showing lots of people running SQL Monitor with tablets. Maybe I should take on some DBA chores and see if they'll get me one. Maybe you can convince your boss to get an iPad with a copy of SQL Monitor as well. 😉
Steve Jones
---
The Voice of the DBA Podcasts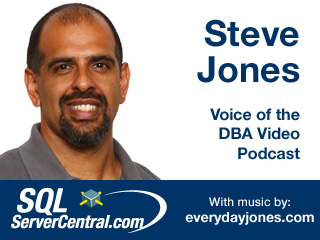 The podcast feeds are available at sqlservercentral.mevio.com. Comments are definitely appreciated and wanted, and you can get feeds from there. Overall RSS Feed:
or now on iTunes!
Today's podcast features music by Everyday Jones. No relation, but I stumbled on to them and really like the music. Support this great duo at www.everydayjones.com.
You can also follow Steve Jones on Twitter: