Introduction
dbMaestro is a database data and formation management tool. Since Software systems are constantly evolving, Database Administrators and senior developers are called for managing and controlling DB changes.
These frequent changes are difficult to manage over several varying databases, since they
need to be tracked for the implications they may have on the stored data and interfaces.
dbMaestro is a tool that helps DBA's and developers with a visual presentation of the changes
in several database schemas, and enables a quick & effective data and/or structure conversion.
More importantly dbMaestro allows members to work in parallel on the same system.
Environment
dbMaestro Server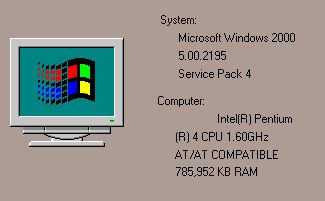 dbMaestro Client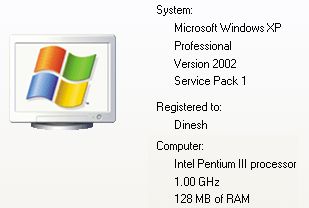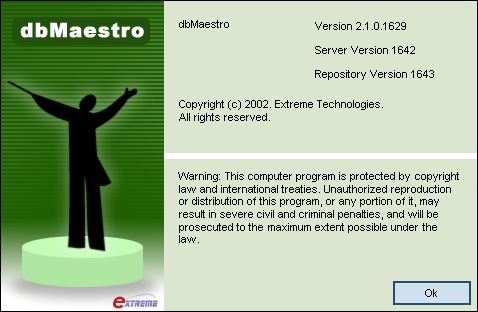 Figure 1 - dbMaestro About Box
Installation
Installation have me a bit of concern. First in getting a valid license. I had a problem of getting this
due to a mail encryption problem. This was never identified early as I tried. It would have been better
if it could be suggested to send the license id and license key in zip file format. Another factor is that
user has to download the each module from the web site. The common practice should be providing one
installation download where user has the option to select whatever options that he desires. I also got some
errors when working on Windows XP while installing. But installation will not eat your hard disk space.

Figure 2 : dbMaestro at Work
Using dbMaestro
There are three operations which users can perform with dbMaestro . For this
you can select base database and the compare database.
1. Schema and Data Compare
dbMaestro can be used to compare the database schema as
well as the data.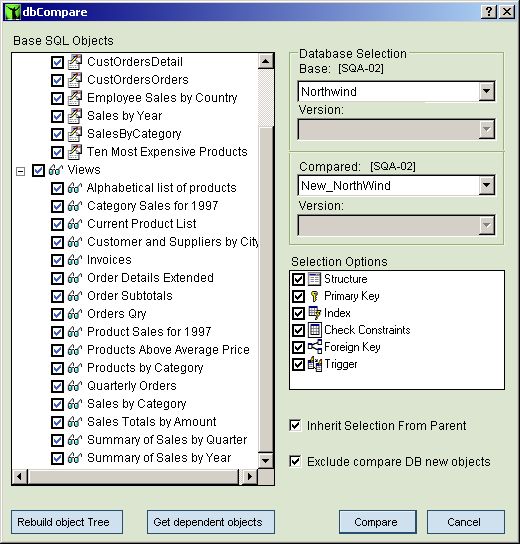 Figure 3 : dbMaestro database compare
As per above screen user will be able to select the desired objects that he/she
needs to compare.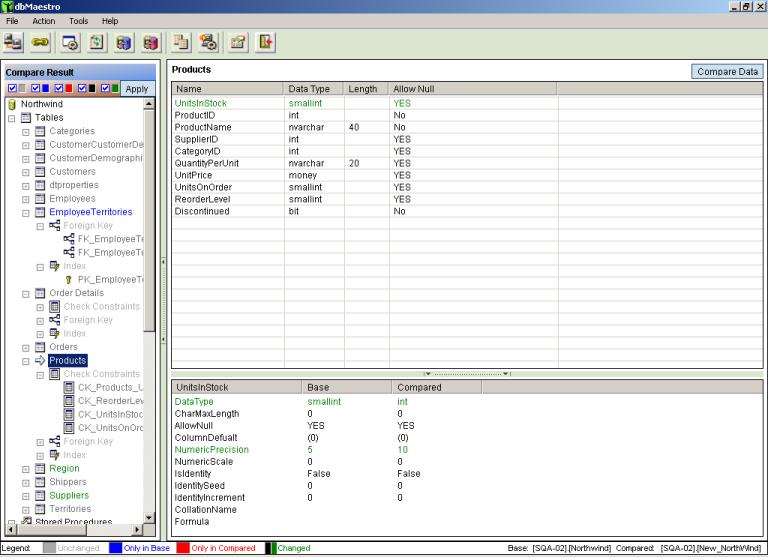 Figure 4 : dbMaestro database compare outcome
Above is the outcome of the database compare. After clicking
each changed object, user will be able to see the differences in the objects. From the
color code, it is easy to understand. However, I have observed a problem when
comparing the views. If the one field name is inserted to the view, all the
other fields, which come after the inserted field also display as changed
items. However, Extreme says that this will be corrected in the next release.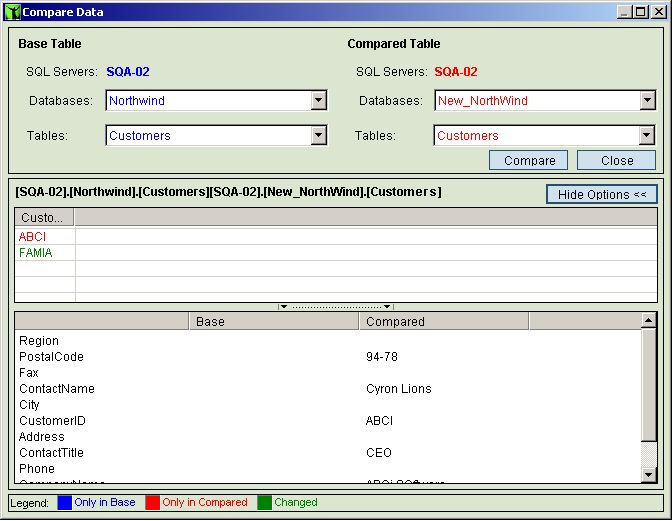 Figure 5 : dbMaestro database data compare outcome
dbMeastro also has a feature for comparing the data in which the user can see all the fields in addition to the changed ones.
Database Archiving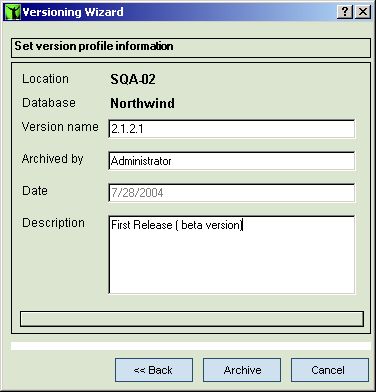 Figure 6 : dbMaestro database archiving
Above is the archiving feature that is supported by dbMeastro. With this, users are allowed to archive
the database with a label. From dbMeastro you can even compare these databases as well.
Database Migrating
After comparing users one is able to migrate from base database to compared database or the vise-versa.
Even user has the option to migrate just schema or the data.
Support
Support from the technical staff was excellent. Initially I had some problems of getting a valid license.
Technical staff gave me comprehensive demonstration with the help of Microsoft office Live Meeting 2003 which
is a new tool. They kept on supporting via emails, on-line chats and calls even in the off-office hours.
I would have been great if dbMeastro can introduced online help for the dialog boxes where users will
have a option to go to the help by pressing F1 or the clicking a help button.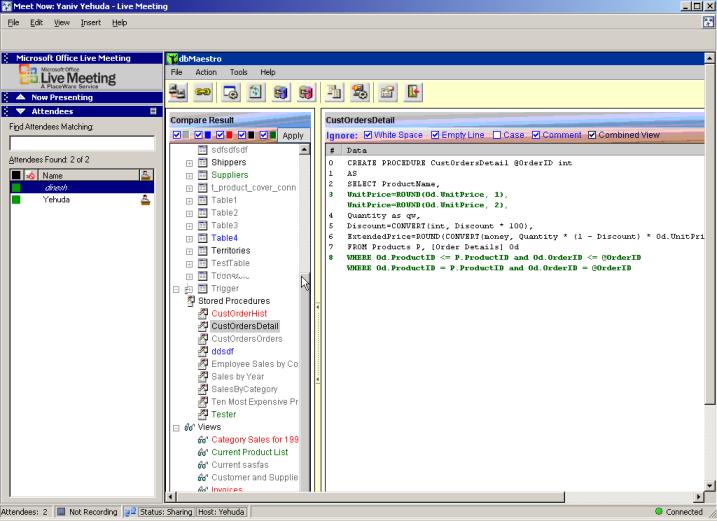 Figure 7 : Support given extreme via Microsoft Office Live Meeting
Conclusions
dbMeastro is great tool to have in DBA's tool box. Definately this will help DBAs , Database developers, and
SQAs immensely. Nevertheless, I found that the reporting part missing in this tool which is very common
among other tools available around. But Extreme is expected to include this in their next release which
is schedule to release in next couple of months.
Vendor Comments
During installation the columnist encountered a rare encoding problem with his license key, resulting
from the Email transport used to send him the key. To avert any future problems of this sort all keys are
now sent using ZIP files which will prevent encoding changes to the key.
The columnists' comment regarding reporting facilities has already been addressed in the dbMaestro roadmap and reports are included in the
coming release, due September 2004.
Regarding the system's installation packages, server and client have been separated since the two packages
are usually deployed to different machines.
Ratings
I will rate each of the following using a scale from 1 to 5. 5 being the best and 1 being the worst. Comments are in the last column.
Ease of Use
4.5
It is very, very easy to use for all users.
Feature Set
5.0
Addressed the most common and important day to day issues of

change management processes of the DBA's, database developers, QA. Most importantly

several members can work in parallel on the same database.

Value
4.5
I believe this a valuable product for database

developments, but it would have been great if they could find solutions for

the minor issues like reporting. They have also provide the excel file dbM_ROI-calculator

to evaluate the value of the product.

Technical Support
5.0
Support given by the extreme was excellent. support came by

the means of telephone calls, e-mails and chats. These supports were came in

off-office hours as well. E-mails replies came in just after the sending.

Lack of Bugs
4.0
There were few special case bugs. I was informed that they

are fixed in next service pack, which has already been released.

Documentation
4.0
On line help is not available
Performance
4.5
I tested this for quite a large anount of data. This was not an issue.
Installation
3.5
License scheme while the installation could have been improved. Found some problems with

getting a valid license key. There are several modules, which you have to download individually. It would

have been better if those all the modules had packed with one installer.

Learning Curve
5.0
Fairly Easy
Overall
4.5
Great tool to use with the support they are giving. There

are few more features to come in future as well.
Product Information
Web site: http://www.dbmaestro.com
Developer: Extreme Technologies
Pricing: Contact the vendor for pricing
System Requirements:
dbMaestro server components:
Windows Server 2000 Operating system with SP2
Microsoft SQL Server 2000 with SP3
dbMaestro client application:
Windows2000 Operating system with SP2
Microsoft .NET Framework
Microsoft SQL Server 2000 - Client Tools only