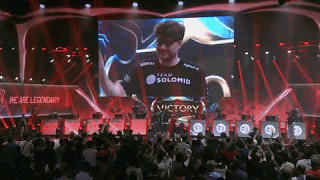 For the years I have been watching the SQLPASS session recording and hearing that it's really a different experience to see all that happening for real, In-Person!! I was always wondering if I can get a chance to attend SQLSummit and after little while I have my chance - thanks to @sqlpass and +Pythian for helping me.
In the month of May I was able to secure my seat to #SQLSummit and I was so happy and excited as it was my first time, I was excited to see my extended family - #SQLFamily and lots of other folks whom I have interacted past 6~7 years and haven't had chance to meet In-Person, and, of course there are many technical sessions to attend and learn.
Preparing - Not much on this part, as I have already read my friend Edwin Sarmiento's (
B
|
T
) guide to
First Timers
, I would recommend every one to read this guide, extremely helpful.
I have started my journey on 22nd October from
Surat
, my native and the city I live and reached Seattle on 23rd October. It was a long journey but it's okay as I was excited to see my colleagues, at the airport I met Amit Bansal (
B
|
T
) and Luan Moreno (
B
|
T
) later meet Edwin Sarmiento, Murilo Miranda (
B
|
T
). We've been working since 4 years and had many conference/video calls but this was the first time we see each other.
+Pythian
has sponsored our stay which was nice and just about a block away from conference hall, so convenient, Thank you
+Pythian
. Technically (according to IST), it was my birthday which I have spent with my friend Ashish Sharma (
L
|
T
), Shreya Sharma (
L
) and Luan. Ashish and I know each other since 2008, not so long but we share a relation like brothers do, he lives in Vancouver, Canada, and he drive all the way to Seattle just to meet me, we had lunch, did some shopping and of course we talk a lot, love you bro!!
Day - 0
24th October, the day started with fun, Luan started taking sadistic pleasure and confusing me around time zone difference, every hour he reminds me what time it would be for me. At the end of the day, headed towards Pike Street and visited StarBuck's first every coffee shop.
Day - 1
On the 25th October I completed my registration and headed to attend chapter leaders meeting where I met Gogul Aryalingam (
B
|
T
) who is RM for APAC region of SQLPASS for the first time, and we are friend now. Later that day, I met my good friend Pinal Dave (
B
|
T
) and make a new friend Paras Doshi (
B
|
T
), and we recall old memories.
Day - 2
Here comes the real excitement, the actual first day of the #SQLSummit, attended the key notes and then I saw Zaheer Khan (No, not an Indian Cricketer) who was my Team Manager when I was working with Satyam back in 2007, and it was this time I met him after 2007 and I wasn't aware that he's attending. Since I have developed my interest in Azure, most of the sessions I have attended are around Azure, along with Leadership (non-technical) and HA related sessions. This day I met few more colleagues of mine - Warner Chaves (
B
|
T
), Alejandro Cordero (
B
|
T
), Chris Presley (
B
|
T
), Scott McCromic ( B | T ) and Shara French (B | T ). met John Eisbrener (
B
|
T
) who was my Team Manager in recent past, aah I met Amit Banerjee (
B
|
T
) as well, Luan and Murilo presented on Enterise Database Administration and Deployment in lightening talk.
Day - 3
Again, attended few more sessions and during break I met few more people, like Yvonn Vansalageren, Sourav Mukharjee ( B | T ). This evening, attended the annual blogger's meet organized by my employer where I met Paul Vallee (
B
|
T
) who is a founder and CEO of
+Pythian
, he is amazing person, also meet some of other bloggers.
Day - 4
Since the morning, it was mix feeling of excitement and sadness as it was the last day of the event. Again, had attended some sessions and meet my new and old friends, felt so sad to say good bye until next time to my extended #sqlfamily and I am agree with each word written by Edwin in his post -
I so hate leaving my #SQLFamily
.
Day - 5
Edwin left the place early morning to catch his next flight, Luan left couple of hours later to catch his flight to his home while I and Murilo was waiting for our cab as our flight will take off about noon. We both boarded in the same flight and bid good bye each other at Paris airport, promising each other to see you soon (team meeting).
Day - 6,7 & 8........
Guys, this is the fun part, I build a story, a conspiracy to surprise my family - since the day I landed in Seattle I was saying my family that I will be back home on 4th November on my daughter's birthday,. After I landed at Mumbai airport on 31st mid night I headed to Andheri station to catch train to my native, I have already talked to my wife and kids that I will be calling on Skype about 11 AM and we'll have video call so we can see each other, as, 31st is celebrated as new year in Guajrat, everyone was agreed, technically "on the same page". And, when I reach home, I was
surprised,
no ones at home, they went to temple to have blessings and I waited for them in reception area of my society. But yes, it paid off finally, my daughter was so happy to see me, and my son too!! For next 2 days, I was like
zombie
due to Jetleg.
I know, it hast to end but that's the sad part, and there is a happy part as well, a new beginning - I am so happy that I have decided to meet my #SQLFamily in one or other conference, sessions in India and other part of world, and to do so, I would participate in more activities hereafter. Starting with joint event of Surat and Mumbai SQLPASS Chapter, I will post more details after we freeze schedule, keep watching this place for more details.
I met Pinal afte 6 years and we talk a lot during conference, almost daily and we talk about NoSQL; I mean, not about SQL, its about family, city, leaving, job etc everything but SQL :). Sameway, a lots of discussion with Luan, Murilo and Edwin and we never discuss about techical stuff, we have team meeting for that, those days were for friends, and I really enjoyed it very much. I wish I could have some more time to meet amazing people like Brent Ozar (
B
|
T
), Parikshit Savjani (
B
|
T
) and Kevin Kline (
B
|
T
), I believe that the world is small, we'll meet in some other conference if not, for sure next time at SQLSummit.