Welcome to the SQL Server Spotlight, a new series from SQLServerCentral.com. As we've grown and spent more time covering SQL Server, we've slowly gained a number of contacts inside Microsoft, including those that develop the product. And we decided to try and interview the SQL Server people inside Microsoft. There are lots of people working on SQL Server 2005 and our goal to is to eventually get to them all.
We know that there are lots of technical things we could ask, and lots of easy marketing questions we could get from them, but you probably read most of those questions elsewhere. So we thought we'd make them think a bit more and get some interviews that showcased the people behind SQL Server. To that end, these interviews will be a little bit different and give you a look at the amazing team that builds SQL Server.
We caught up with Thierry D'Hers recently to ask him about life at Microsoft.
---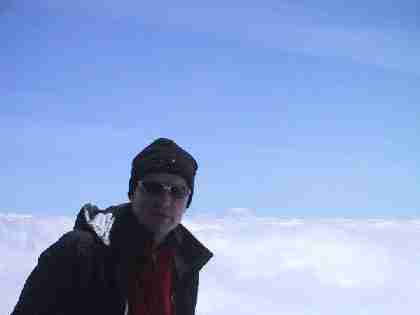 SSC : What's your official title and responsibility at Microsoft?
Thierry :I'm a Lead Program Manager on the Analysis Services team. I have been part of that team for over 6 years.
While my role at the beginning of the Yukon release was around defining the new development tools for Analysis Services, it evolved along the way. I now spend most of my time doing evangelization activities around all of SQL BI. Meeting with customers, helping early TAP customers deploy early builds of Yukon, and working with our ISV community is keeping me very busy…
SSC : Give us a little background on yourself, how did you get into computers?
Thierry : I studied Engineering and computer science in a French engineering school and once out of school decided to join a French subsidiary of a company called Hyperion Software. Hyperion back then was the leader in building BI applications. I was doing a lot of custom development for them and then moved on to doing Consulting and PreSales type of role. Soon they asked me to move to their headquarters in Connecticut. When Microsoft entered the BI market, I figured this is the future of enabling BI to reach a much larger audience and many more companies. I joined Microsoft just when the SQL team was about to ship SQL Server 2000 Beta 2.
SSC : Did you see yourself as a programmer/developer when you were growing up?
Thierry : Not at all. I wanted to be a mountaineering guide, but as soon as I realized I could make a more decent living with a more serious job in a new emerging business that most people referred to back then as "computer stuff".
SSC : I've done two 14ers in Colorado, peaks above 14,000 feet. What's the tallest mountain you've ever climbed? What's your goal?
Thierry : I climbed Mount Blanc, the tallest European summit in the Alps a few years back. I'm training for Rainier this summer and I have my eyes on Denali (Mc Kinley) 🙂
SSC : How do you like living in Redmond?
Thierry : Well we actually like it a lot (except for the weather :)). The lifestyle is much more relax and enjoyable than that one of a city. I grew up in Paris and while it is a nice city to visit on vacation, it is a very stressful environment to work in… I love the mountains around us and other outdoor possibilities that are offered by the Puget Sound area…. I just wish the area got a little bit more sun in the year and that it wasn't a 17 hour flight to Paris 🙂
SSC : Who's the most fun to work with at Microsoft?
Thierry : I would have to say that working with our General Manager Bill Baker is definitely the most enriching experience. He has been in the BI space for very long and as a very rich and wide experience covering many industries and technology. He is definitely someone whom with you always get a very interesting discussion.
SSC : We've all heard stories of some characters at Microsoft. Any interesting ones that stunned you or surprised you when you first went to work in Redmond?
Thierry : In the very first two months of my arrival at Microsoft, I am walking between building 3 and 33 and I am following a tall bald person. As you may imagine it is Steve Ballmer who is walking between building, probably heading to an EBC (since building 34 where he is now, didn't exist at the time) . It probably sounds silly, but it stroked me since I am coming from Europe where executives never mix with the average worker, much less walking without an escort. I definitely got a sense that Microsoft is a different style of company than what I had known before…
SSC : I've heard for a number of years each year that "this is the year for BI", but it still doesn't seem to be a widely adopted technology in many companies. Any theories on why most DBAs don't seem to embrace or push Analysis Services?
Thierry : You can't tell by my experience. We fill every room we can at TechEd events around the world with people clamoring to know more and learn more about SQL Server Analysis Services.
SSC : What is the next cool thing for BI that will be in SQL Server 2008?
Thierry : Well we have our ideas already... but right now the focus is really on shipping SQL Server 2005 and making sure our new and existing customers have the best experience possible.
SSC : Forester recently released, or rather started selling, a report about the SQL Server scalability. In this Redmond Magazine report (http://www.redmondmag.com/reports/article.asp?EditorialsID=156), they mention that SQL Server doesn't even play in the 3TB or 10TB spaces. How true is that? What's the biggest SQL Server DSS system you know of?
Thierry : All I can say is look at the following case studies we have published on Microsoft.com:
Sage Telecom (5 TB DW on Superdome) - www.microsoft.com/resources/casestudies/CaseStudy.asp?CaseStudyID=16792
USDA GDW (12 TB DW) - www.microsoft.com/resources/casestudies/CaseStudy.asp?CaseStudyID=16212
Premier Bankcard (4 TB DW) - www.microsoft.com/resources/casestudies/CaseStudy.asp?CaseStudyID=16168
SSC : What's your current favorite tech gadget?
Thierry : Currently I would have to say it is my GPS enabled smartphone, but I got my eyes on the new upcoming XBOX 360…
SSC : What does Thierry like to do when he's not working on SQL Server?
Thierry : Take care of my two girls and go hike or ski depending on the season…
SSC : As a father of 3, I understand how it's tough to balance work and family. We've heard stories of the long hours at Microsoft. Is it tough balancing life while working at Microsoft?
Thierry : It is challenging but nor impossible. Microsoft is very demanding but very flexible at the same time, thus making it easy to organize professional life around personal life. I personally work 9-5 on campus, then take care of my girls until they got to bed, then I'm back at work on my laptop which is where I'm answering your questions now :). This arrangement works for me and seems to work for Microsoft. Everybody is happy….
SSC : Where's the best skiing in the world?
Thierry : Even though I am from Europe and would love to name one of the French ski resort here, I found the best snow ever at Whistler-Blackcomb.
SSC : Will we see you at the PASS Summit in Dallas?
Thierry : Not this year, I am scheduled to participate to other events in the rest of the world, but you will definitely see other members form our team