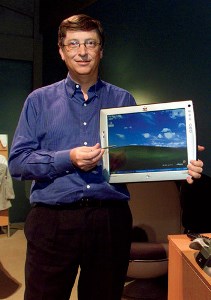 Microsoft is trying to change from a software vendor to a devices and services company? They are trying, according to this piece from Mary Jo Foley. With a Developer and Platform Evangelism group that is trying to bridge the gap between internal Microsoft developers and those external professionals in the real world, it appears this group will try to provide more code, samples, and frameworks that others can use. Perhaps they will even give us strong architectural examples that stand up to the real world.
Personally I'd like to see them disclose code that works in real situations. Give us the code behind MSDN or the Microsoft Store. Prove to us you have code that not only works, but it written to meet your standards and needs. If you want to start with something that's not open to the Internet because of security concerns, how about showing us how one of the internal MS systems really works? Maybe the annual employee review app?
If the code isn't enterprise ready, or of the quality that should be used as an example, why not? I know there are the same pressures building systems at Microsoft that many of us face, but if that's the case, I'd hope Microsoft would tackle some of those issues in their tooling and platforms. They could then show us not only how to do things, but prove it can be done as well.
I do think there is some truth to the fact that in many of the applications we build, the platform developers use is not just be the OS and local APIs. There is a richness gained by including data from services, data that exists outside of the organization. Whether that's on the open web or from business partners, we need architectures that help us build applications that can survive some workload burst, tolerate individual machine failures, and do so at a reasonable cost. That doesn't necessarily mean cloud services to me, but it does me better software patterns, practices, and models for developers.
Steve Jones
---
The Voice of the DBA Podcasts
We publish three versions of the podcast each day for you to enjoy.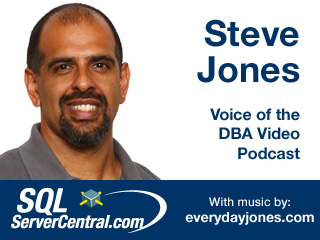 The podcast feeds are available at sqlservercentral.mevio.com. Comments are definitely appreciated and wanted, and you can get feeds from there. Overall RSS Feed:
or now on iTunes!
Today's podcast features music by Everyday Jones. No relation, but I stumbled on to them and really like the music. Support this great duo at www.everydayjones.com.
You can also follow Steve Jones on Twitter: