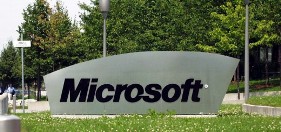 When I was a junior DBA many years ago (even before the company I work for now, Red Gate Software existed), I ran across some third-party software for SQL Server that I thought could really benefit my productivity and save my organization money. I presented my case, proving how the new software would be beneficial to the company. My boss agreed with that the new software would indeed boost my productivity, he refused my request. When I asked why, he answer was "We are a 100% Microsoft shop, and I don't want to introduce any third-party software into the mix." He continued to say, "If we should every have any problem with the third-party software, then Microsoft and the third-party software company would point fingers at each other, and the problem would never get solved."
I understood that my manager was being extremely conservative and didn't want to risk any potential data corruption, but I thought he was just a bit too conservative. Time actually proved my point. The particular product soon became a market leader, and I have never heard one time ever where the product ever caused data to be lost.
What reminded me of this old conversation was a recent discussion I overhead where one DBA said that he would never take any risk his data to any third-party product that interacted directly with SQL Server data. He seemed to an incarnation of my old boss. The other person in the conservation said that as long as the product was thoroughly tested, and proved safe, that why shouldn't it be used.
So here's my question to you this week. Do you fall into the camp of very conservative DBAs that don't want any non-Microsoft product to touch their SQL Server data, or do you fall into the camp that if a product is proved safe, that it should be used if it can boost productivity and save your organization money? Share with us your opinion, and tell us why you believe the way you do.