Wishing all visitors
A Very Happy & Prosperous
New Year 2014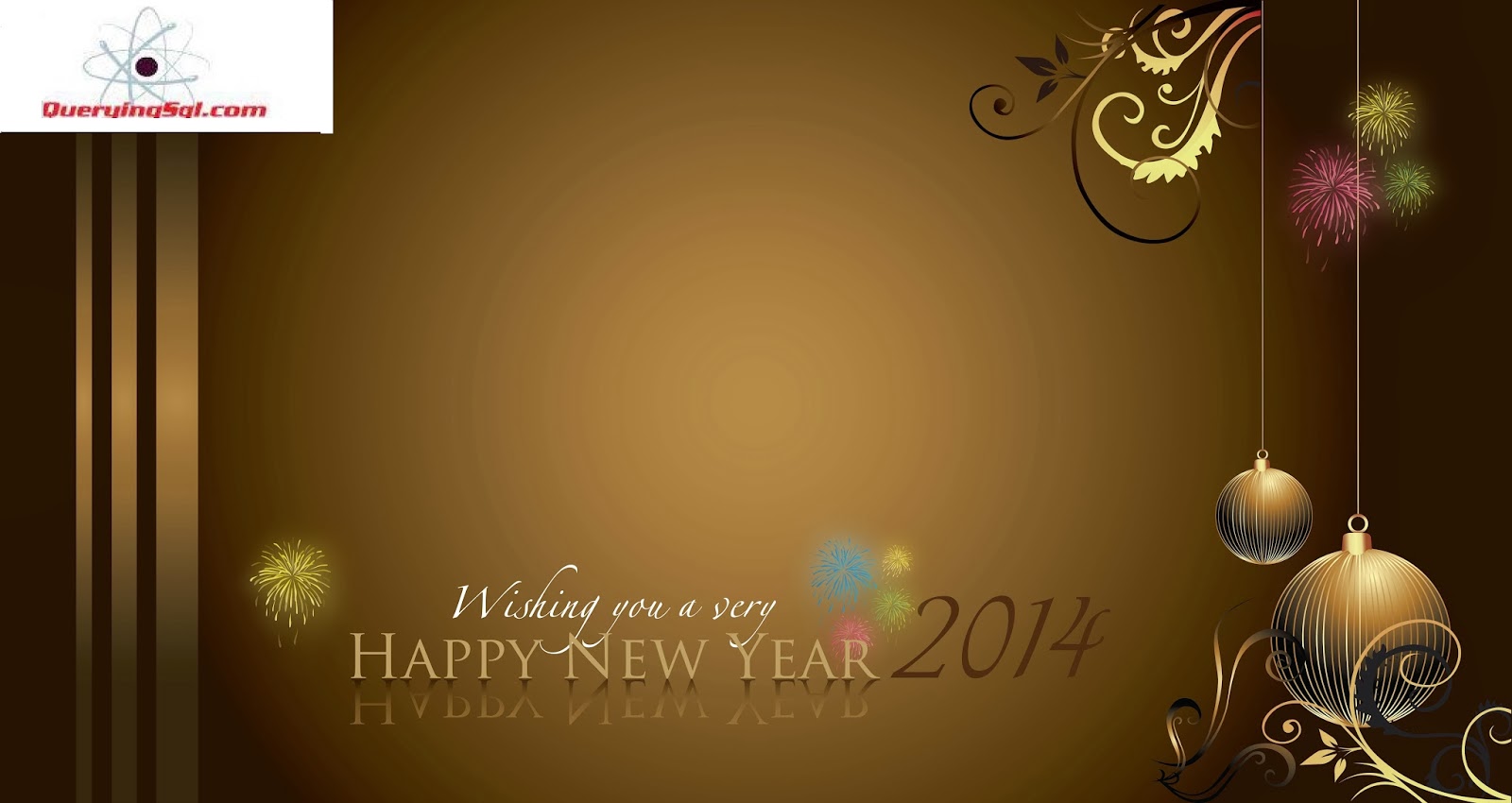 Happy New Year! Thanks to visit queryinqsql.com.
Last year I started this Blog,and post 52 articles,scripts,basics of SQL Server that are based on SQL Server 2008.I hope some of these articles were very helpful for you. In 2014, it will be more helpful and have some advanced post about SQL Server like 2012 and 2014.Please provide your feedback and suggestions to make this blog much helpful.
Thank you so much! I wish you and your family again a new year filled with peace, joy, and meaning.