Sometimes in life things happen when you least expect them. This was my experience some few weeks ago when I had to install SharePoint 2010 on a new server. I installed all the pre-requisites needed for this application and going forward I was faced with a very strange error – strange because I haven't seen this before and I was not expecting it anyway.
The error is as follows – see the Figure 1 below
(Setup is unable to proceed due to the following error(s):
A system restart from a previous installation or update is pending. Restart your computer and run setup to continue.
For the list of pre-requisites needed to install the product please refer to:
http://go.microsoft.com/fwlink/?LinkId=106209
Correct the issue(s) listed above and re-run setup.)
Figure 1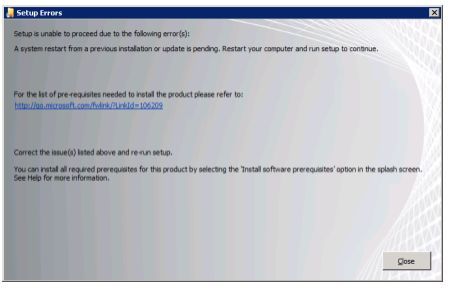 This was still happening even after restarting the server. Digging further, I turned to the registry editor and I found the culprit , PendingFileRenameOperation registry key existed which needed deleting as shown in Figure 2 below.
Figure 2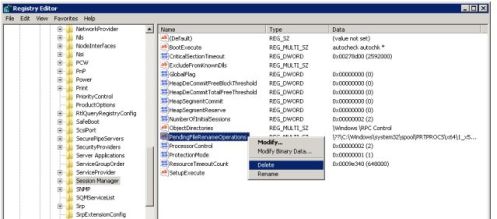 After the deleting, the setup continued without any problems – see figure 3 below.
Figure 3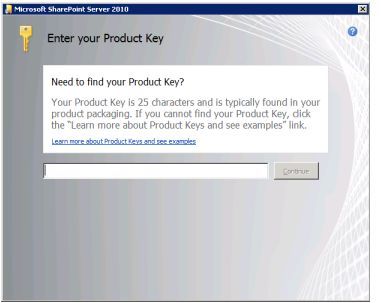 I trust this has been useful and will hopefully come in handy should you have similar problems/errors in the future.