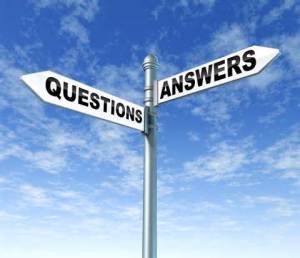 This has been a long time in the making, back in 2011 I attended a session at PASS Summit by SQL MVP Chris Shaw (B|T). Little did I know that he would become one of my mentors, good friend, and someone I'm truly thankful for. I approached Chris awhile back if he would be interested in doing a question answer session here and without hesitation he said let's roll. So, without further ado let's see what the mighty Chris Shaw has to say.
1. SQL Server has many facets to explore; what is one important aspect of SQL that you feel most Data Professionals tend to overlook?
I am not sure if you could call this an aspect in the traditional style. But I think a lot of data professionals overlook the basics. Even some of the basics of design like 3rd Normal Form, what it is, and what are some of the ways it is different from other aspects of database design. Microsoft has done such a great job at making it easier for us to query the data, and faster for us to retrieve the data. But my first reaction when I look into an OLTP at a 16 table join is to question the design of the database (I recall a day when it was best practice for performance that you didn't have more than 8 joins). I am sure there are many example where this is the best way to approach the design, I just can't help but wonder how much thought went into a design like that.
2. SQL Saturday's are everywhere and they are an awesome experience to attend them. Can you explain why these SQL Saturday events are so important to the community and what your favorite venue is?
Multiple aspects to this question. First I think the SQL Saturdays are critical for a couple reasons. The big one of course is the education that is offered at the event free of charge, how can you beat that. But when you look at the community as a whole I think a SQL Saturday gets people ready for A larger event such as the PASS Summit, and knowing what to expect if you have never been. PASS Summit can be a bit overwhelming as a first timer, all the sessions, all the people and then you have the parties and the events that surround the conference. How do you take that all in? How do you network with 200 people on a Saturday event, what can you learn from networking with 200 people that you can apply to 4,000 people over 3 days at the PASS Summit. Anyone can go the Pass Summit, but if go without understanding how to network, how to get involved with the event, you are missing a lot. I pose the question to you Chris… Did you network more during your second Summit or your first? And was the difference because the second time around you knew what to expect?
"Second time was by far the most networking done compared to the first. Not just attending the dinners but also running into people in the hall, people coming up and talking to me off the cuff, the community zone, and the SQL Runs. I think you are correct when you say the first time you go you really don't know what to expect. It truly is one of the best SQL conferences I've attended."
I am surprised that PASS doesn't do some sort of award for the SQL Saturdays. I have been to 16 of them as a speaker so far and I have got to admit each one has its own flavor to it. When I organize a SQL Saturday I try to put some sort of flare on the event, something different that you don't get at the other events. So SQL Saturdays that do thinks just a little bit different are my favorites. So if you are going to hold my feet to the fire and really get me to commit to one event. My favorite event is Kansas City. They go well out of their way to show appreciation for the speakers. If you are a speaker this is a can't miss event, the Speaker dinner is always special, and the Friday before the BBQ crawl is amazing. Another one I would mention is the Albuquerque event, they have a very good home town feeling, and I love the home made speaker gift I received.
3. PASS Summit is a big yearly event; can you describe what the "community zone" means and why it is so important?
The community zone is a dedicated area where we as speakers and attendees can gather to just network. I believe they have always had bean bags there and it is a great time to just get off your tired feet and visit with other attendees. What do you talk about? Well I had a complex issue that I was working on that became the topic of discussion in the zone for a little while, I was able to come away from the event with an answer to my question. I also learned that a couple of friends were going through a rough patch in their life, some pretty serious stuff and they still came to the conference. I hope that I was able to lend an ear for just a while and to be a friend.
4. What's on Chris Shaw's book shelf?
Well due to my lifestyle I don't have enough room for a book shelf (I am a full time camper and live in my rig). I do however have enough digital media to make many people jealous. Right now most of my attention when I am not working is spent on photography. I have a lecture series from a guy name Manny, out of Florida who does this series called "Go Get that Shot". I spend a lot of time watching that and re-watching it. One thing I do have on a very small book shelf is my MVP Award, something that is very symbolic to me.
5. Most DBA's don't start out being a DBA, but they take various routes to get where they are at. Curious how you became involved with SQL?
Ok so this is a really long story, so I am going to shorten it as much as I can. In 1996 I was the operational director at an antifreeze recycling company. Our Access database went down and I had to hire a consultant that charged us an arm and a leg. Well you know when you look at what you pay for things and you say "I am in the wrong business", well that happened. I started to learn Access and was talking to a guy who work in the office building next to ours. After some discussion he told me I was asking questions that were above his skill level and he thought I could help him on this new thing they were doing. Ended up being SQL Server version 6.0. They made me an offer that was 10k more than what I was making and bought me a personal computer for my home. That database I designed was for Yellow Pages Inc. and the last time I looked it is still online today. Next time we are in the community zone, ask me and I will give you the full run down.
6. Like you, I was privileged to be a part of the DBA Jumpstart that John Sansom (B|T) put together last year. I've learned that the SQL life is a journey not a race; what do you feel a new data professional should consider most in starting out their career?
The chapter I wrote for that was telling people they need to choose between wanting a job and a career. I am a firm believer that if you are just looking for a job, then being a DBA is not the way you want to go. This career field requires a lot of dedication, and a lot of work hours.
7. Outside SQL we also have other hobbies; what are some of the things you like to get involved with to relax?
My favorite thing to do is take photos. Recently I took an extra day with a friend on our way to a SQL Saturday, everyone we were traveling with wanted to go ski, but rather than do that we took a back road to Santa Fe, New Mexico. We had a great time visiting and stopping every 20 min to go take pictures of stuff we had not seen before. It was a great time.
8. It's got to be asked……tacos or barbecue?
Oh that is a hard one. Today I would have to say… Tacos for sure. But when the summer comes, I may be back to Barbecue.
Conclusion
A big thanks to SQL MVP Chris Shaw for taking time out of his busy schedule to drop by and answer a few questions for the SQL Community.