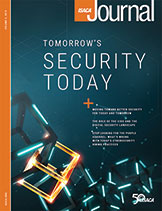 In my effort to write more regularly, I've branched out a bit to write in the audit and compliance space. Along these lines, my first article in the ISACA Journal is now published!
Innovation Governance: What Is Innovation?
If you're an ISACA member, it's available on-line as well as through the mobile app and in print. Unfortunately, if you aren't an ISACA member, it's not currently accessible at this time. If it becomes available without membership, I'll definitely announce it.
This will be a semi-regular column in the ISACA Journal in 2019.