The preview for Office 2013 is live!! You can hop over to the Microsoft website and grab it here: http://www.microsoft.com/office/preview/en/try-office-preview. Naturally I am eager to see all the BI features in both Office and SharePoint. If you have ever used PowerPivot then you know how cool the technology is. Well, with Office 2013 it gets even better.
If you recall, PowerPivot WAS an add-on for Excel 2010 available for download at PowerPivot.com. Well, in Office 2013 that all changes; PowerPivot is now included in Excel! According to the wording on the Microsoft page for PowerPivot 2013 you can also work with Power View in Excel. That will be awesome, I'll do some more looking into that and report back in the next day or two though.
PowerPivot 2013 is not enabled by default though. To enable it fire up Excel and Select File -> Options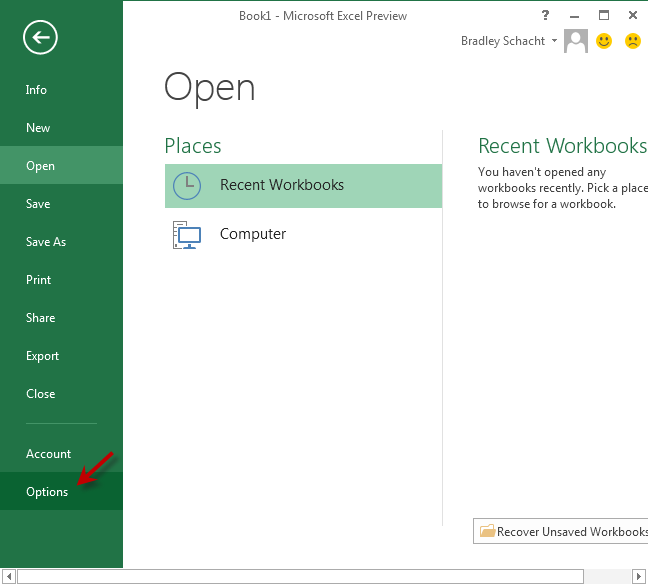 Then select Add-ons
Next select COMM Add-ins from the Manage box and click Go
Check the box next to Microsoft Office PowerPivot for Excel 2013 and click OK (Optionally check the Power View box while you are here as well)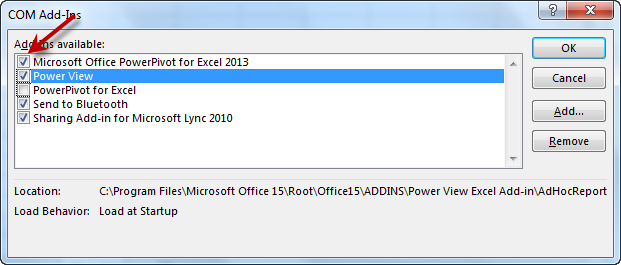 At this point you are good to go with PowerPivot 2013!
I have the PowerPivot 2012 RTM on my machine so it looks like Excel automatically picked that up as being enabled. In my case I had to uncheck the PowerPivot for Excel box (which was the 2012 version) and then check the box for Microsoft Office PowerPivot for Excel 2013 in order to get the newer version. If you don't have a previous version of PowerPivot installed though you don't need to worry about unchecking the PowerPivot for Excel option.