If you have followed my blog for the past year or so you may remember when I posted a Power BI workbook I created to analyze the previous season's NFL player stats to help me with my fantasy football draft. I know, its nerdy, but I like Power BI and I like fantasy football so I thought why not?
With the new NFL season upon us, I thought I'd update my fantasy football report with the stats from the 2015 football season and some updated reports. Feel free to download them and use them as you see fit.
Below you can see screenshots of the different reports. Enjoy!
Quarterback Stats Report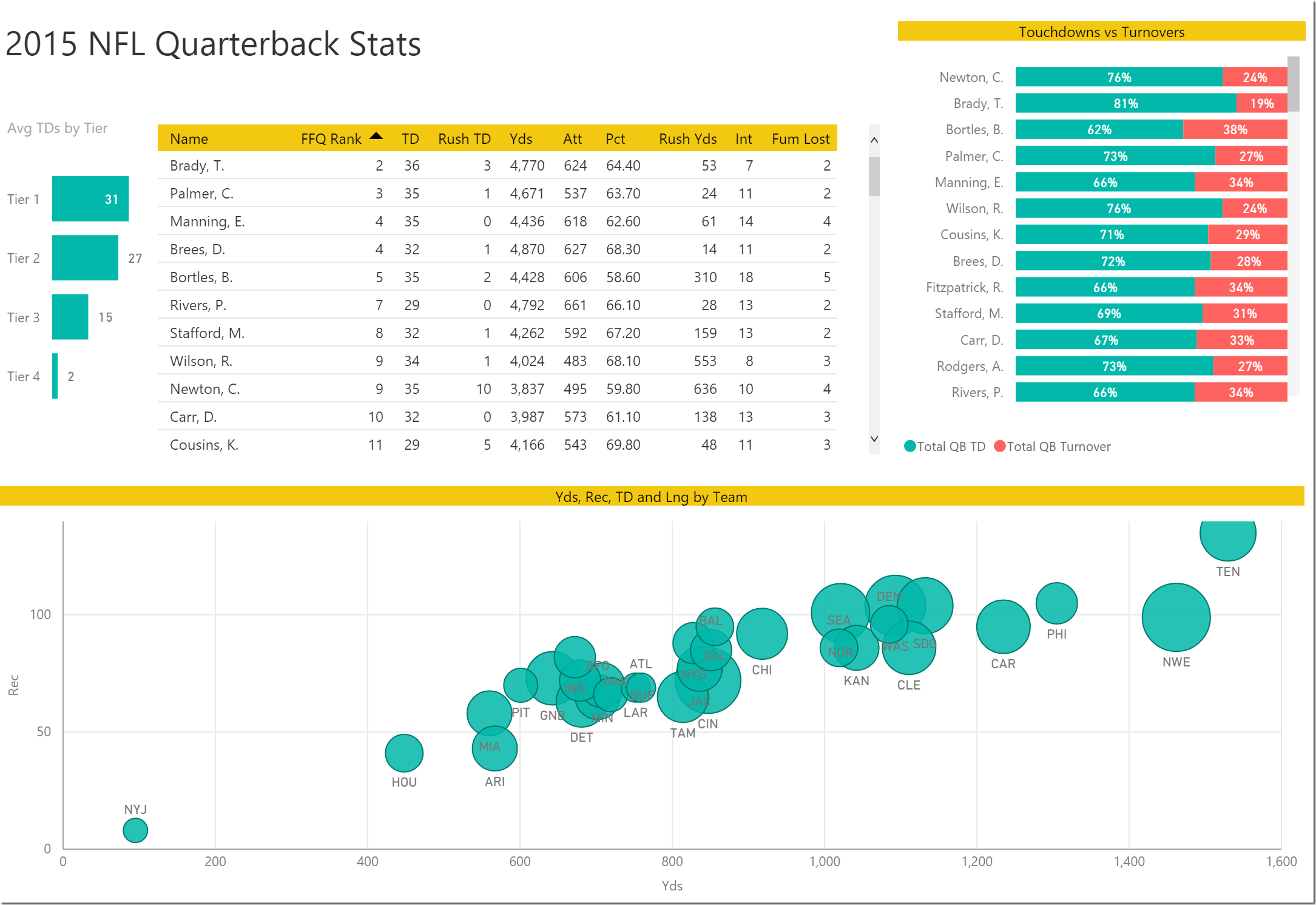 Quarterback Player Stats Report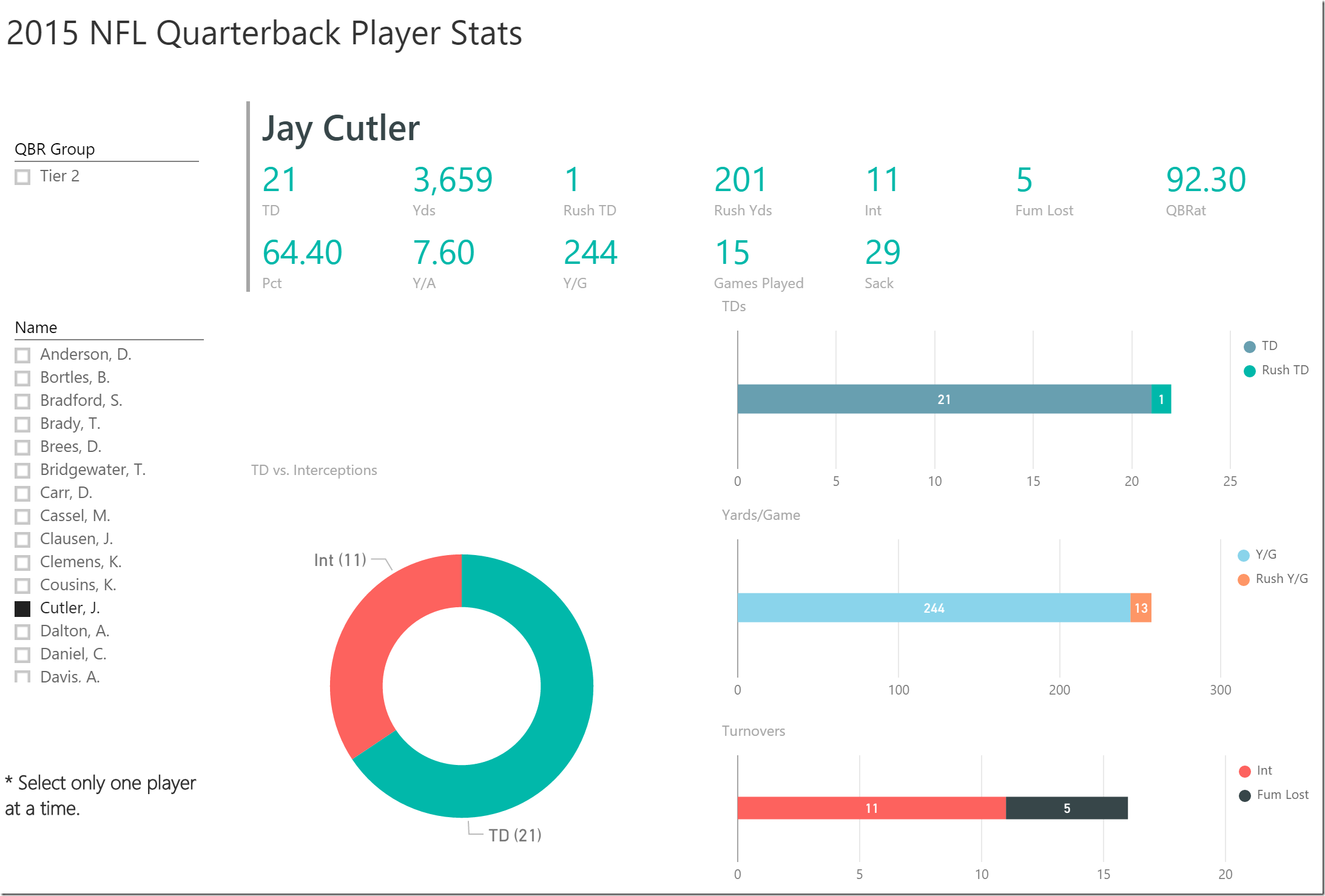 Wide Receiver Stats Report

Runningback Stats Report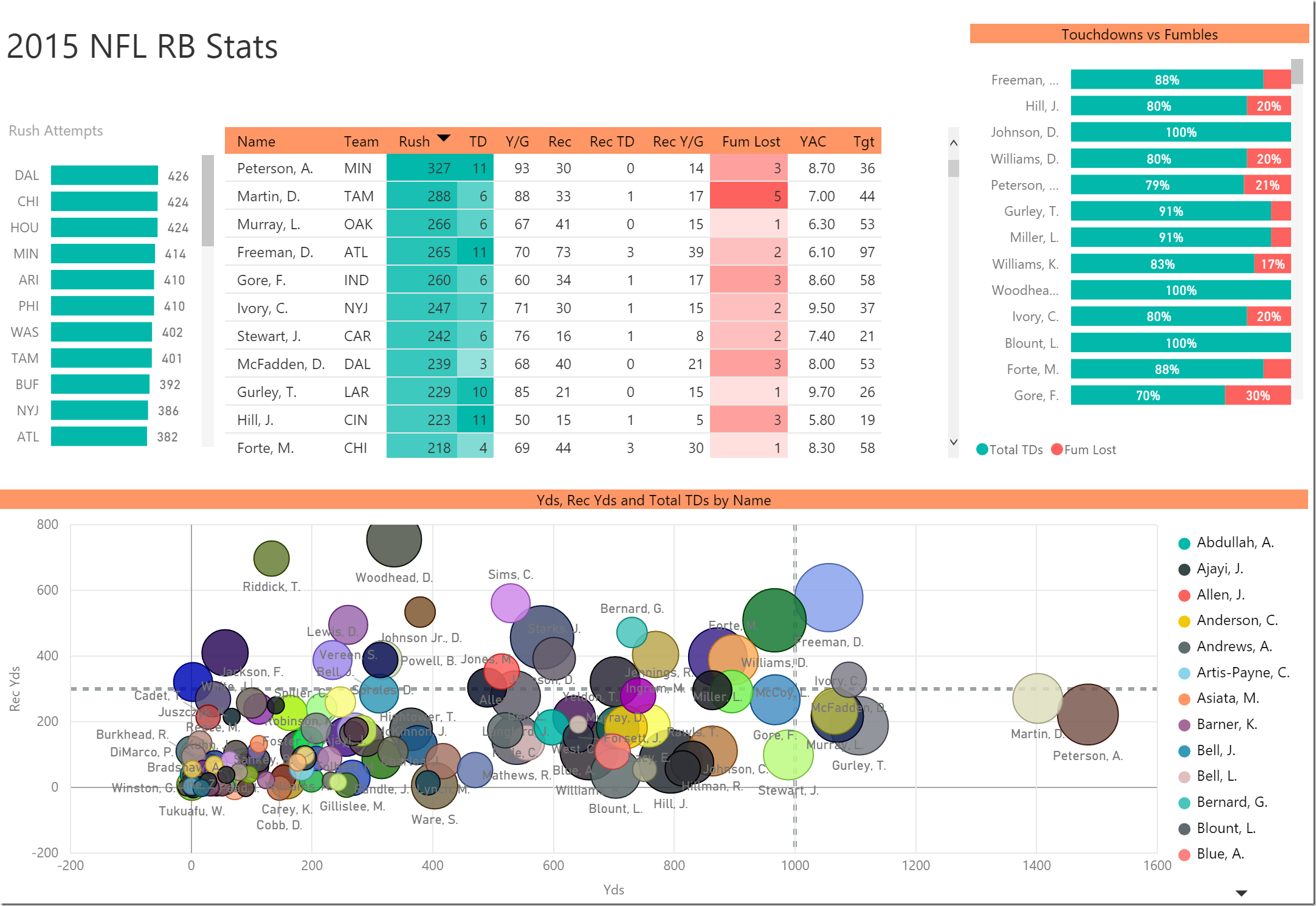 Tight End Stats Report