I've finally updated my Power BI Architecture Diagram to include some of the new features that are now available and will soon be available. There are three new updates I made to the diagram in v4.
First and most importantly, I updated the Power BI logo in the diagram to the latest version of the logo!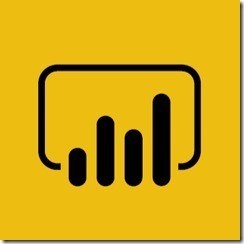 Secondly, I included Power BI Dataflows in the diagram tagged #6. Power BI Dataflows are used to ingest, transform, integrate, and enrich big data by defining data source connections, ETL logic, refresh schedules, and more. Data is stored as entities in the Common Data Model in Azure Data Lake Storage Gen2. Dataflow entities can be consumed as a data source in Power BI and by using Power BI Desktop. Read more about Dataflows here.
Lastly, I also included item #14 to illustrate the upcoming capability Power BI users will have to directly access Power BI hosted data models via XMLA. This will allow you to connect to the Analysis Services data models using Tableau, Qlik, SSRS, SSMS, Dax Studio, SQL Server Profiler and other tools. Initially only read-access will be supported. Eventually write-access will be supported, meaning that I'll be able to refresh Power BI data models using other client tools. This capability is not currently available at the time of me writing this blog post, but stay tuned.
And don't forget to download the updated legend that goes with the Power BI Architecture Diagram used to describe and explain the components.
Thoughts and feedback?
Take a look at the diagram and let me know your thoughts and any feedback you have! And if you found it useful, leave a comment and let me know and share it with your colleagues!