After quite a bit of research, I pulled the trigger on a new HP Envy 15 system last Saturday. This system has a 1.6GHz Core i7 Q720, 6GB of RAM, a 7200rpm 500GB drive and an ATI HD Radeon 4830 with 1GB of video memory. The max screen resolution is 1920 x 1080.
There are four memory slots, so you could theoretically load it up with 16GB of RAM, if you were willing to spend an insane amount of money. It is more likely that I will get it up to 8GB of RAM, and leave it there for a while. The Envy series is modeled somewhat on the MacBook Pro, in that it is thin and light, with a magnesium case. It does tend to get somewhat warm on both sides of the keypad, and battery life may be a little on the low side.
It came loaded with x64 Windows 7 Home Premium, and a bunch of bloat-ware from HP. I formatted the drive, and installed x64 Windows 7 Enterprise, along with SQL Server 2008 and Office 2007. It runs much better with a clean install of Windows 7!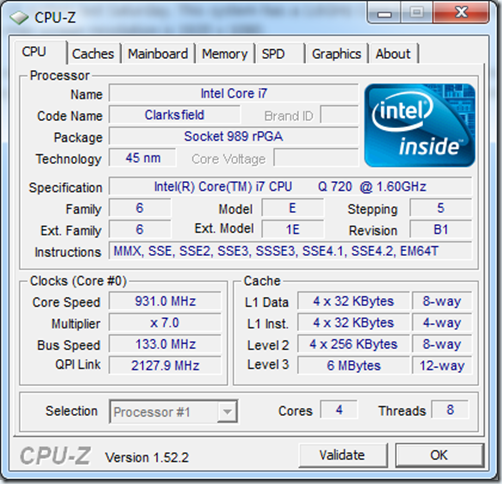 It has a 5.9 Windows Experience Index (WEI) rating, since Windows 7 caps the disk score at 5.9 unless you have an SSD.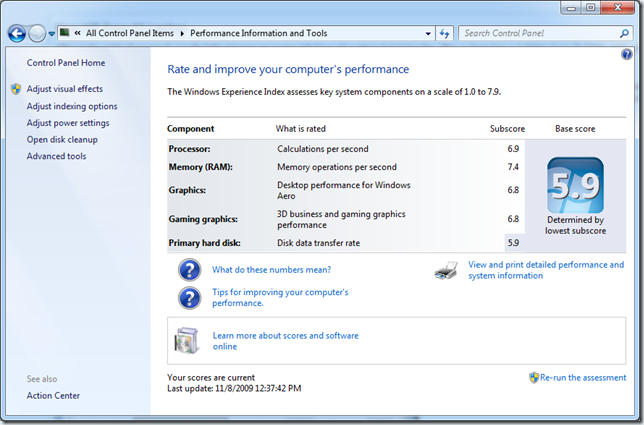 It has a Geekbench score of 4830, which is about the same as a Dell PowerEdge 6800, with four, dual-core 3.4GHz Intel "Tulsa" processors (which ran a good portion of NewsGator.com for the past three years)…