Today I had the wonderful pleasure for leading a discussion regarding the products, services, and tools Microsoft provides in the business intelligence stack. I met with Jacksonville University students and faculty and also had the pleasure of speaking with members of local businesses that are interested in leveraging Microsoft technologies. It was a wonderful experience and I had a great time!
If you'd like to download my slide deck from the discussion and presentation today, you can find that here.
As part of our discussion, I demonstrated how to use Power BI Desktop to screen scrape JU's football quarterback statistics from their website, visualize the data, and publish to the Power BI service. I also included the .pbix file from the demo in the .zip file I've made available download.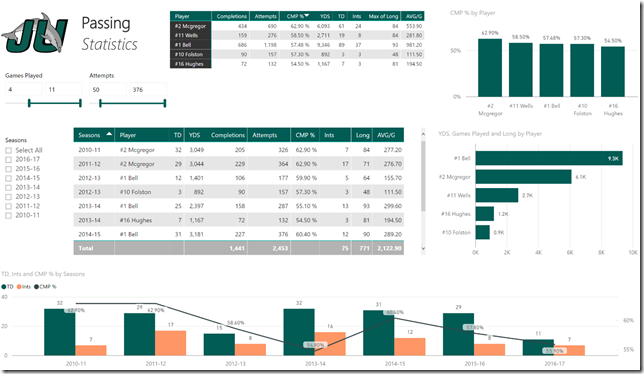 As always, if you have any questions or thoughts you'd like to share, feel free to leave a comment down below. Thanks for reading!