After SQL Saturday Pordenone, I'll keep speaking about DLM (aka ALM on databases) during the following events: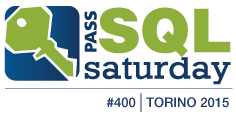 .Net Campus a Roma
, May 30, I'll speak about continuous integration with SQL Server (source control, unit testing, deploy).
There's a lot of work to do. But I'm thinking now about two or three new sessions. I hope to finish them in the last months of the year, and I hope to meet you in one of these events, at least online.
Stay tuned!