Ever wondered if your jobs are overlapping?
This script will give you a "graphical" timeline of all the jobs on your SQL server (as long you have a valid history(.
Usage: Tweak the "Set variables" block to your liking and run
You will get a dataset back that you can copy into Excel for better readability. I have provided an (empty) sample excel sheet on my website here: http://www.ekelmans.com/FTP/Web/MS_SQL_JOB_timeline.xlsx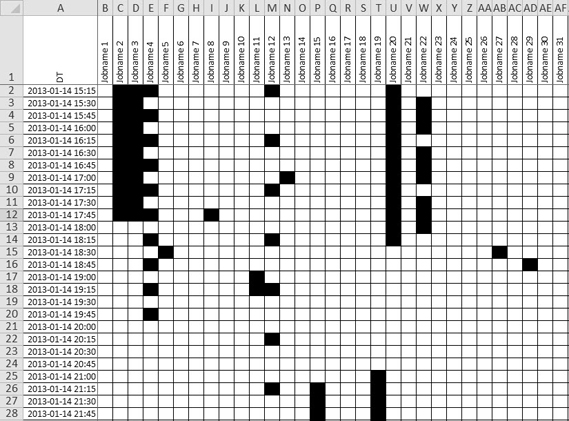 I hope you find it as usefull as I do.
Theo 🙂