Hello, I have set up and configured xp_cmdshell using a proxy account and I am still getting the below error.
The xp_cmdshell proxy account information cannot be retrieved or is invalid. Verify that the '##xp_cmdshell_proxy_account##' credential exists and contains valid information. [SQLSTATE 42000] (Error 15153)
select @@version
Microsoft SQL Server 2016 (SP2) (KB4052908) - 13.0.5026.0 (X64) Mar 18 2018 09:11:49 Copyright (c) Microsoft Corporation Enterprise Edition (64-bit) on Windows Server 2012 R2 Standard 6.3 <X64> (Build 9600: )
EXEC sp_configure 'xp_cmdshell';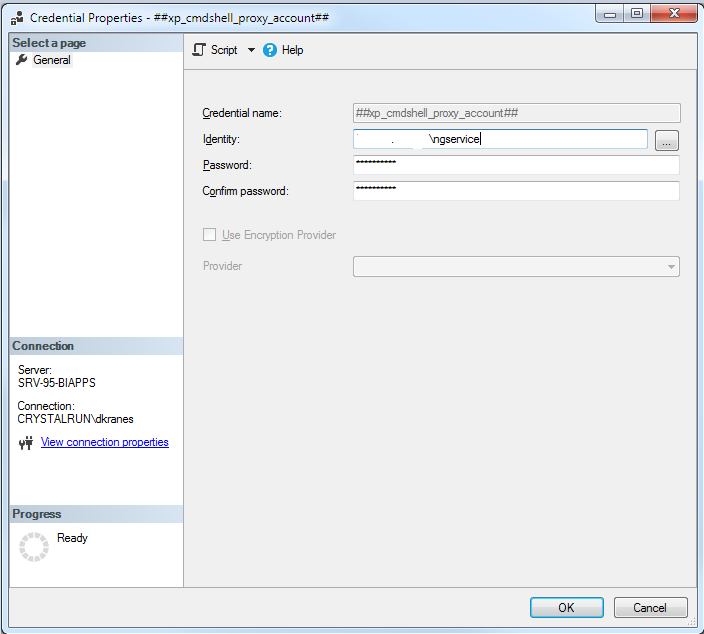 Use master
EXEC sp_helprotect 'xp_cmdshell'

Any idea why this is still not working.
This topic was modified 4 months, 2 weeks ago by oradbguru.