Hi All,
We have an UPDATE query which is causing a lot of blocking in QA env.
Its taking more than 4 hours and keep running and we see a waittype as "(151ms)PAGEIOLATCH_SH:QA4_ORS:3(*)".
Worst part is, the app team has scheduled this stmt at multiple times of the day. Even before the 1st UPDATE completes, the same UPDATE stmt comes up with a different sessionid? No idea why they are doing so but resulting in lot of heavy blocking. I want to check if they can first archive old data and then perform the UPDATE. but sooner or later as the data gets increased we get back to same problem.
The server has 8 cpu's. 128GB RAM and max server memory set to 105 GB.
This is a history table. There is no PRIMARY KEY on this table. Its a HEAP.
The table size is 74GB and it has 34,866,803 rows. Its a wide table with 90+ columns.
Please let me know if there is any better way to re-write this below query.
Attaching table structure, index details and Estimated plan. if you need more info, please let me know.
UPDATE C_B_REF_IND_HIST
SET FIRST_NM = '********',
MIDDLE_NM = '********',
LAST_NM = '********',
YEAR_OF_BIRTH = '*****',
AGE_RANGE = '********',
GENDER_CD = NULL,
LOCATION = '********',
CITY = '********',
REGION = '********',
COUNTRY_CD = '********',
ORGANIZATION = '********',
JOB_TITLE = '********',
PRIMARY_PHOTO = '********',
LINKED_IN = '********',
FACEBOOK = '********',
TWITTER = '********',
EMPLMT_DTL = NULL,
EDU_DTL = NULL
WHERE FIRST_NM = '********'
Estimated plan link
https://www.brentozar.com/pastetheplan/?id=By2xN1BV6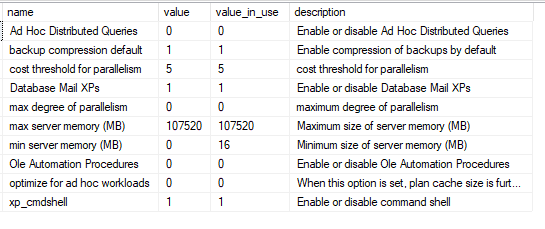 Thanks & Regards,
Sam