Hi Lowell,
Thanks a lot for your reply. And, excuse me, I forgot to mention the differences, and infrastructure side of things.
My infra team tells me that SSRS 2017 environment is using the same segment as production on our virtual environment, same network backbone, SSD, more grunt (CPU & memory) basically its ready to be promoted as production when we need.
From a data sources point of view, most of the data sources are same, with the only difference being that production (SSRS 2014) is connected to Power BI via the data gateway,  reports that are embedded in custom .NET applications and a a few TFS on premises reports and related SSAS cubes (that are never used but came out of the box). This makes SSRS 2014 having more load than SSRS 2017.
Other than the above differences, data sources are same, I have tried to draw a topology below - gray boxes exist only in SSRS 2014.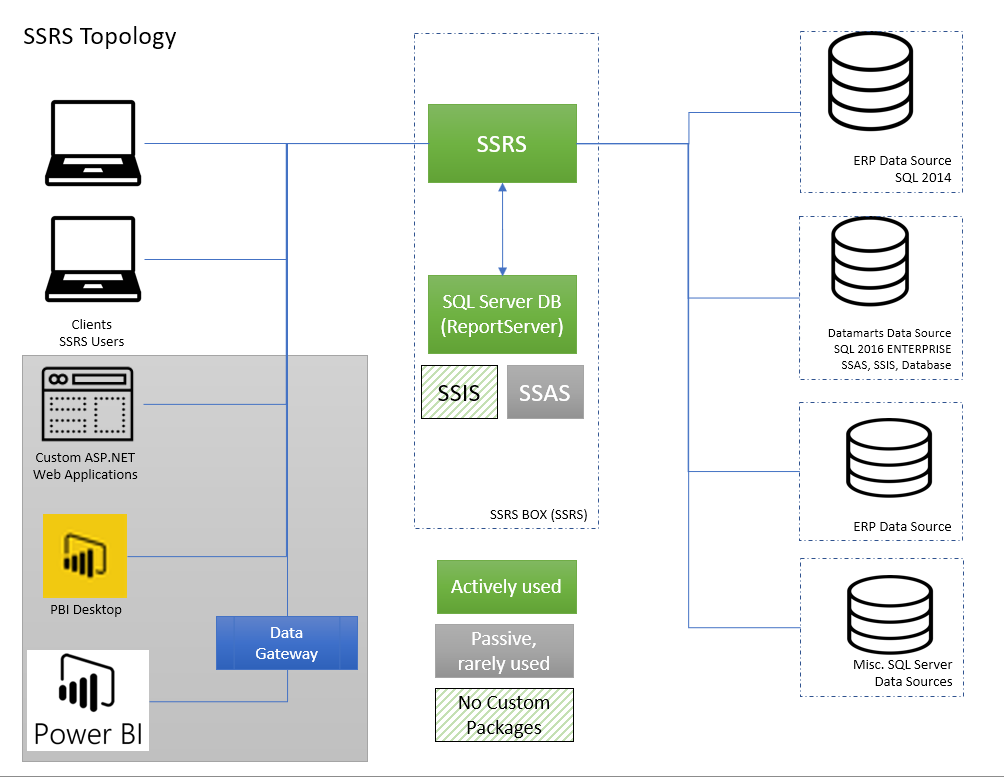 So far, I haven't really dug deep into core SQL calls, just been looking at SSRS metrics alone, and there, I have gone to individual reports level and have identified few reports that are different.