On a hybrid server, with ~70% OLTP vs 30% (somewhat heavy) DW workloads,
with over 60% of all heaviest recompilations coming from AdHoc queries:
We view the recompilation reasons via the Histogram (via the below XE Session)
and querying it (also below)  that produces this result (this is for most recent 24 hrs).
Should I strongly consider
ALTER DATABASE <all 199 DBs on server<adhocs equally distributed accross the most dbs>..>
SET PARAMETERIZATION FORCED?
There are mixed opinions on this.
including
https://techcommunity.microsoft.com/t5/core-infrastructure-and-security/forced-parameterization-can-lead-to-poor-performance/ba-p/370589
I would appreciate your advice/experience/comments.
Note: We are not (ready for) dealing with this at this time on query by query basis and not intending either, and we are not rewriting each adhoc into SP and modifying half a mil ASP web pages either...).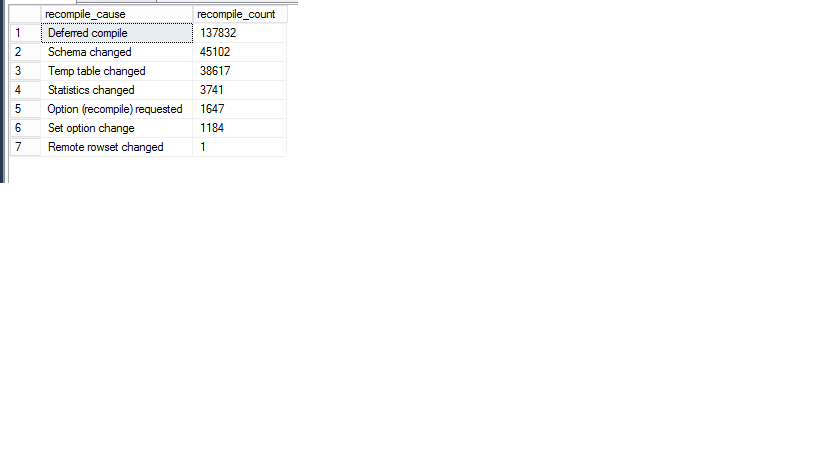 CREATE EVENT SESSION RecompileReasons ON SERVER
ADD EVENT sqlserver.sql_statement_recompile
ADD TARGET package0.histogram
(SET filtering_event_name=N'sqlserver.sql_statement_recompile',
source=N'recompile_cause',
source_type=(0)
)WITH (STARTUP_STATE=OFF, MAX_DISPATCH_LATENCY = 5SECONDS)
---query:
SELECT sv.subclass_name as recompile_cause,
shredded.recompile_count
FROM sys.dm_xe_session_targets AS xet
JOIN sys.dm_xe_sessions AS xe ON (xe.address = xet.event_session_address)
CROSS APPLY ( SELECT CAST(xet.target_data as xml) ) as target_data_xml ([xml])
CROSS APPLY target_data_xml.[xml].nodes('/HistogramTarget/Slot') AS nodes (slot_data)
CROSS APPLY (SELECT nodes.slot_data.value('(value)[1]', 'int') AS recompile_cause,
nodes.slot_data.value('(@count)[1]', 'int') AS recompile_count
) as shredded
JOIN sys.trace_subclass_values AS sv ON shredded.recompile_cause = sv.subclass_value
WHERE xe.name = 'RecompileReasons'
AND sv.trace_event_id = 37 -- SP:Recompile
--------------------------------