Hi All,
I am trying shrink a 10TB data file. During the weekend patching window we have planned to shrink the file as it filled up the entire 11TB drive.
We have purged some data and we are trying to shrink the file. Doing so, it is taking more time. (i.e. > 9 hours).
This is db is in synchronous AG and has some open connections as well now and then.
Couple of questions I have.
1. the total database is 10TB but why it is doing 65TB IO. PFA sp_whoisactive screenshot which i collected like every 5 mins.
2. The progress started at 80% but it took 9 hours to move 1% . Dont know why?
3. What is the best way to shrink the file? take full backup, remove it from AG, change it simple recovery model, shrink the file, once shrink is done, change recovery model to full, take a full backup, restore it all the secondary with norecovery and at it back to AG. Is this a good idea or any other better approaches to handle this.
--Shrink command we have run.
<?query --
DBCC SHRINKFILE (N'db2_dat' , 8388608)
--?>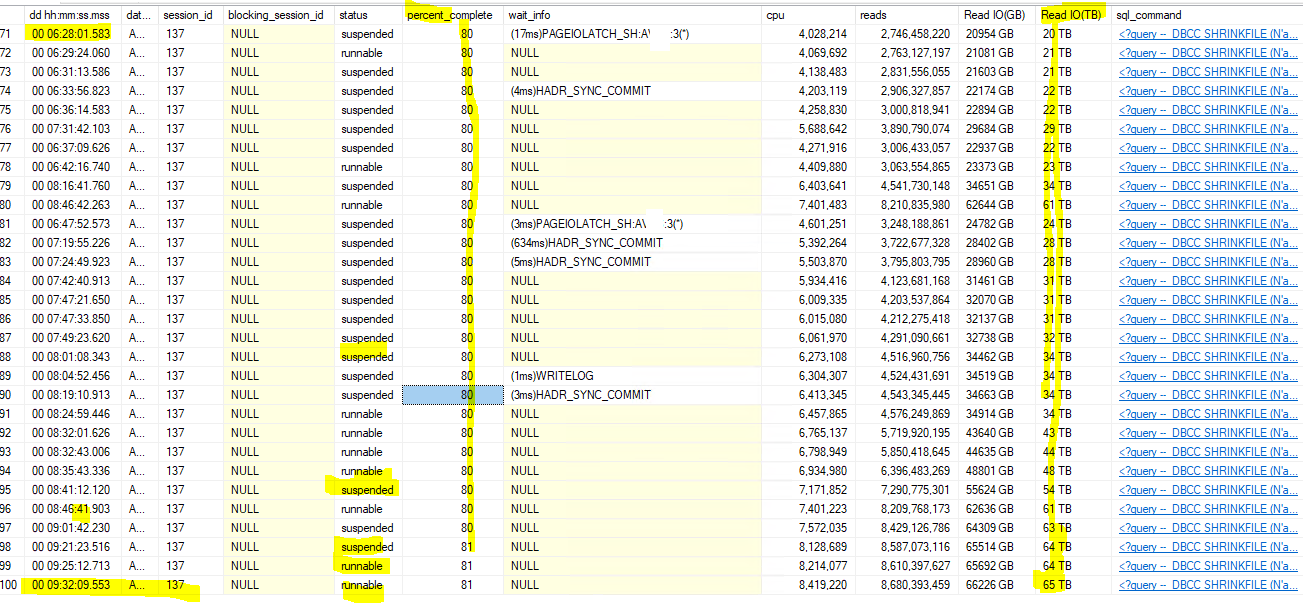 Regards,
Sam