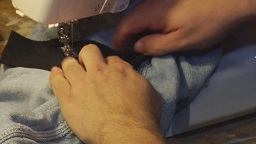 Just last week I noticed that Cumulative Update 7 for Service Pack 3 was released by Microsoft, along with CU 17 for SP2. I was slightly surprised since I thought that the idea was for the SQL Server Release Services team to release one Service Pack a year while a product was being supported. With SP3 being released on Dec 15, 2008, I was assuming that an SP4 was in the works for about this time frame.
However I haven't heard a thing about either an SP4 for SQL Server 2005 or a SP2 for SQL Server 2008. With a (semi-) new version of SQL Server coming in about six months I can understand that SP4 might be a low priority, but I'd have expected to hear something about an SP2 around now dropping into Beta or CTP for some people to test.
I am slightly concerned that Microsoft, like many corporations, is quietly cutting budgets on items that don't drive revenue, and that we won't be seeing more service packs. I wouldn't be surprised to have them bail on SP2 for SQL Server 2008 as well, and quietly just push SQL Server 2008 R2 as "the solution" for people to use.
I don't think that's acceptable and neither should you. Already so many people believe that they shouldn't install a Microsoft product, including SQL Server, until SP1 is released. While the quality of the product goes up, forgoing additional service packs will give people more reasons to look to other products instead of SQL Server.
Release Services has done a great job of getting CUs out every other month. However many companies can't test all those, and they don't want to install lightly tested patches. The KB itself for CU7 says (emphasis mine)
"A supported cumulative update package is now available from Microsoft. However, it is intended to correct only the problems that are described in this article. Apply it only to systems that are experiencing these specific problems. This cumulative update package may receive additional testing. Therefore, if you are not severely affected by any of these problems, we recommend that you wait for the next SQL Server 2005 service pack that contains the hotfixes in this cumulative update package. "
To me that implies that there is another service pack coming. So where is it? Every product from Microsoft that receives CUs and SPs should end with a final service pack before it goes out of mainstream support. If SQL Server 2005 is going to drop out of support, shouldn't there be one final Service Pack that rolls up all patches?
If you want SP4 for SQL Server 2005, go ahead and vote for it on this Connect item. If you want to be sure that your SQL Server 2008 systems continue to be properly patched, vote for SP2 for SQL Server 2008 here on Connect.
Steve Jones