I've been meaning to do this, and I finally had the chance recently to start working with Azure. Red Gate is investing in cloud tools, and more development tools, so it's something I need to work on.
I went to the Azure page, and noticed a "Member Offers" link.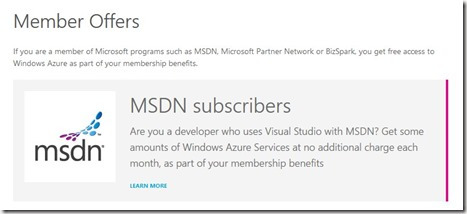 When I clicked through, I could see the benefits. Below this screen shot is the list of stuff you get, depending on your MSDN subscription. You can see the exact benefits on the MSDN benefits page.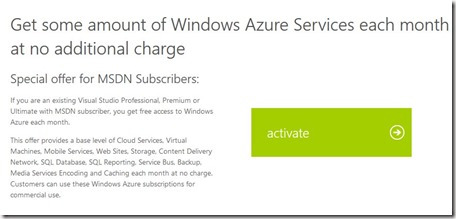 I clicked the activate link and was taken to the Windows Live login page. After signing in, I got a page that asked me to create an account. It listed my specific benefits and the requirements for an Azure account.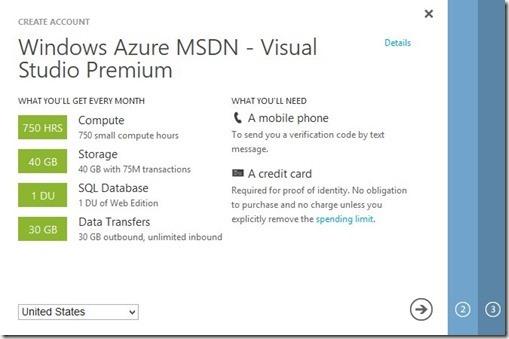 Since I have a mobile phone and a credit card, I clicked the arrow to proceed. The first thing is to verify your account with a mobile phone. I assume this gives me some sort of two factor authentication as well as a way for them to reach me for billing issues.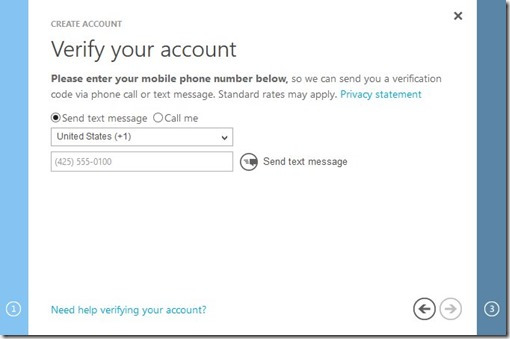 After receiving a text and entering it, I was taken to the billing area. I know this freaks many people out, however I've had a number of friends use the MSDN subscription trial and not been billed after 5 or 6 months. I've had a few that have been billed, but it's been low amounts, in the $5-10 range. Grant Fritchey (b | t) is one of them, and with all the writing he's done on Azure, some presentations, and research for Red Gate, he hasn't had issues.
It's your career, it's worth $5 a month. If you find you're spending more, shut stuff down. I'd give it a try, however, if there is any chance your career will include work in the cloud.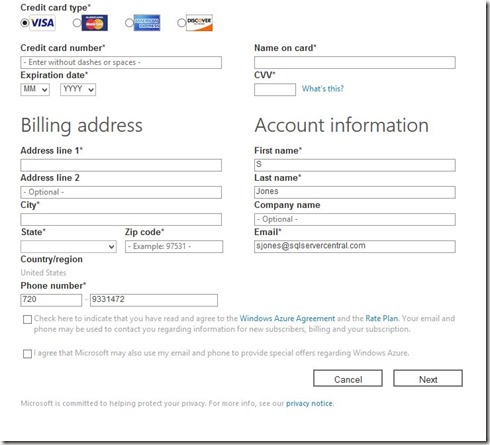 Once you enter a credit card, they'll get to work.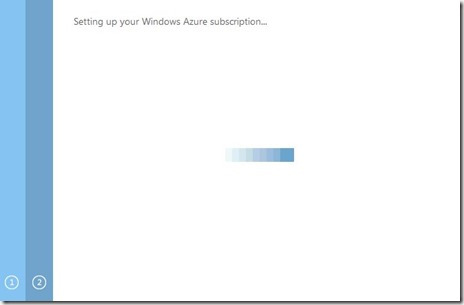 The welcome screen gives you lots of options. I'm sure I'll end up here quite often across the next few months as I try to be sure that I'm not running up my cost. I can expense it back to Red Gate, but I do try to spend wisely.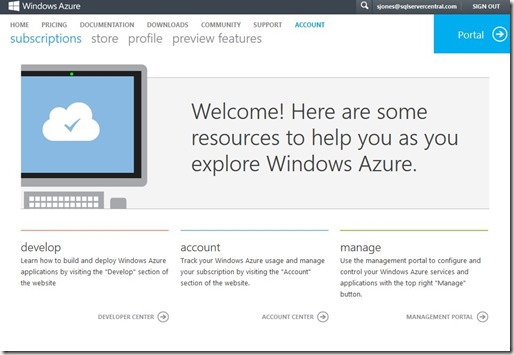 What now? There's lots of options.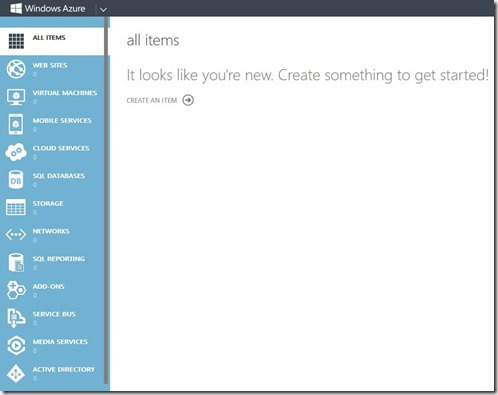 I have a few things in mind, but I'll probably start with a few light experiments based on some presentations I've seen. Buck Woody has a nice set of resources to get me started, and I'll likely give one of these a try.
Filed under: Blog Tagged: administration, SQL Azure, sql server, syndicated