The "full" PASS Summit 2018 schedule has been released. This includes the regular sessions along with the pre-conference sessions which were released a couple of months ago.

Wednesday thru Friday are 75 minutes, 3 hour and Lighting Rounds (4 15 minute sessions). The options available for going to PASS Summit are nice.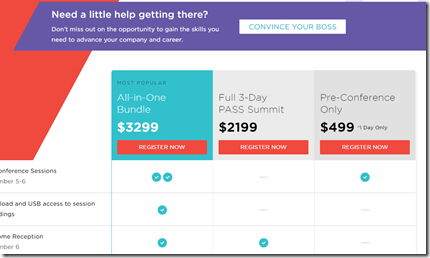 The bundle was a nice addition last year and continues this year.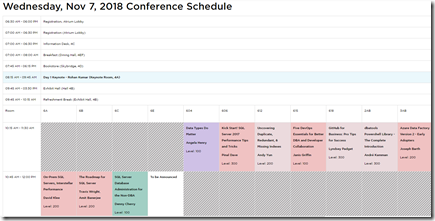 Here are some of the sessions I look forward to on Wednesday:
David Klee's On-Prem SQL Servers, Interstellar Performance
Lightning Talks: BI (Paul Turley, Reza Rad, Catherine Wihhelmsen and Chris Webb)
Reeves Smith – Follow Gartner' Lead, Become a Citizen Data Scientist
I will follow up on the Thursday and Friday sessions in the next blog.