Red Gate Software and SQLServerCentral are once again hosting an opening night party at the PASS Summit in 2012. As with previous years, we will have a great event aimed at having fun and enjoying yourself with fellow SQL Server professionals.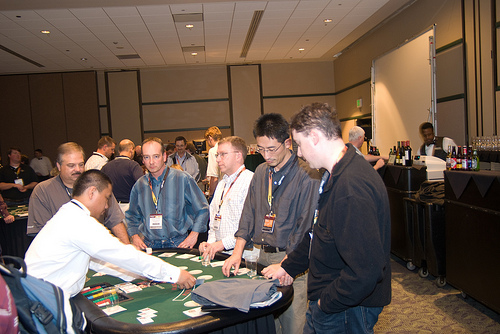 On Tuesday, November 6, 2012, after the opening reception, come up to the our opening night event and enjoy yourself at our annual casino party from 8-10pm. We're just gambling for fun, with the chance to meet and chat with other data professionals. We'll give away a ton of random prizes throughout the night to people participating in games. No skill necessary! In the past we've given away:
iPods of various shapes, sizes, and colors
Kindle e-readers
DVDs
Books
Cameras
and more
You just need to have some fun with other attendees to win. We'll given away a few prizes at tables to people participating in the games at the tables and then randomly draw some raffle tickets at the end for a handful of prizes. We sell tickets for $22 in advance or $30 at the door.
At 9:00pm, please join us in taking a short break from the games and toast the 2012 Exceptional DBA winner with complimentary champagne and a short ceremony.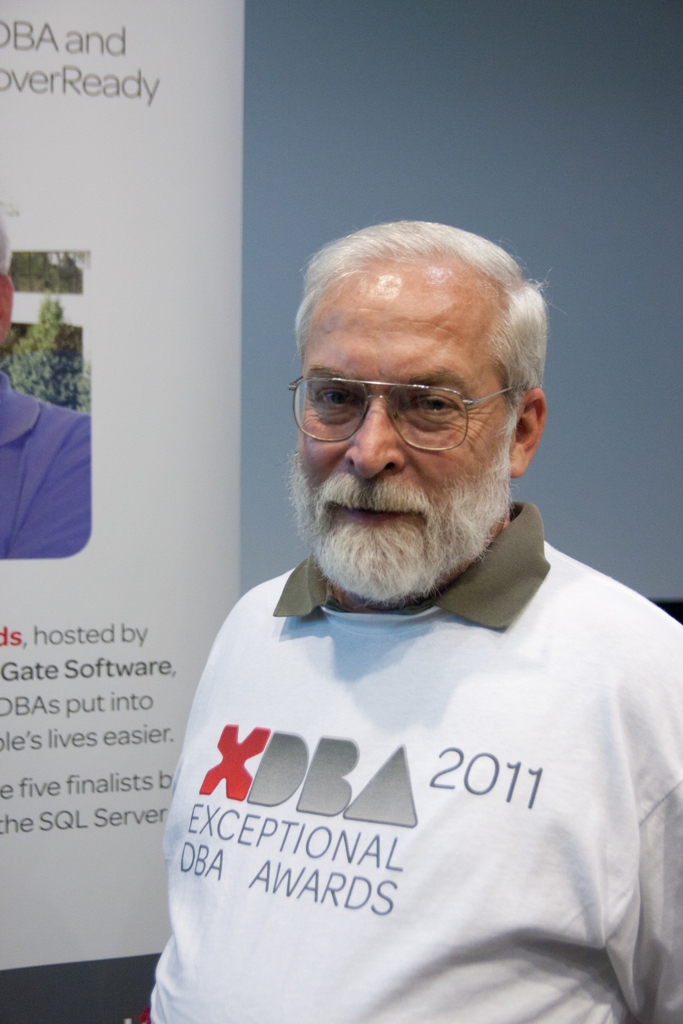 Here's last year's winner, Jeff Moden.
This is a great networking opportunity and a chance for you to relax with other attendees and have a good time.