There have been a number of requests in the forum lately for parsing (or shredding) XML files into a SQL table.
I've developed a stored procedure which takes the raw XML string, validates it using the system stored procedure 'sp_xml_preparedocument,' then recursively copies all of the nodes and data into a table format.
The procedure will produce output as: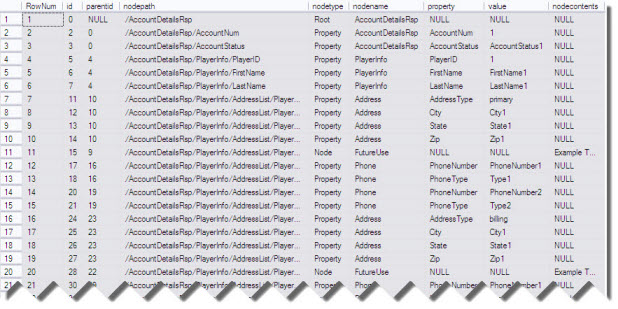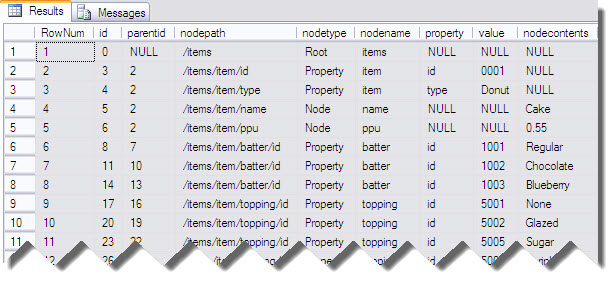 Now parsed into tabular form the data can be queried/joined like any other set of data!