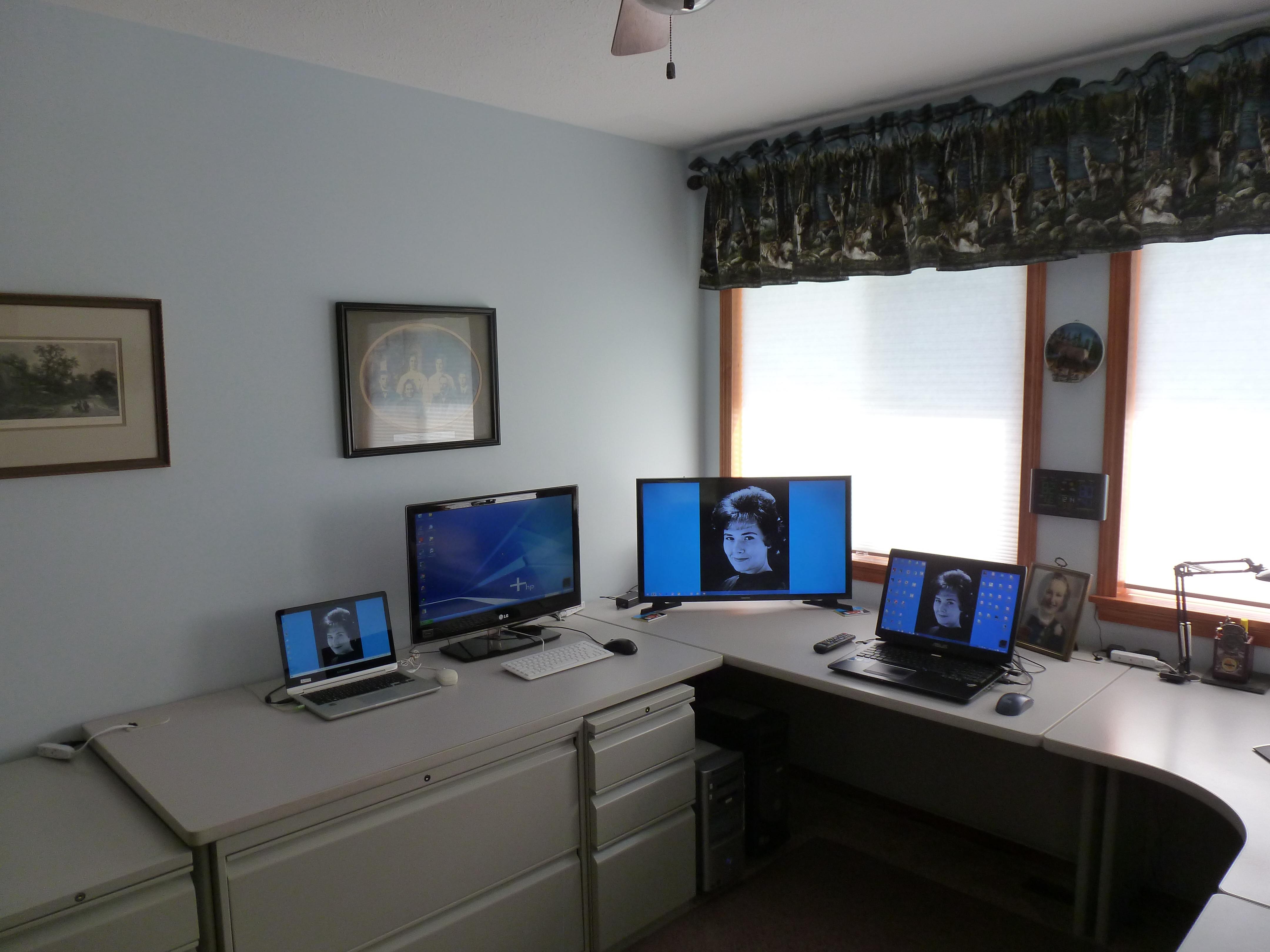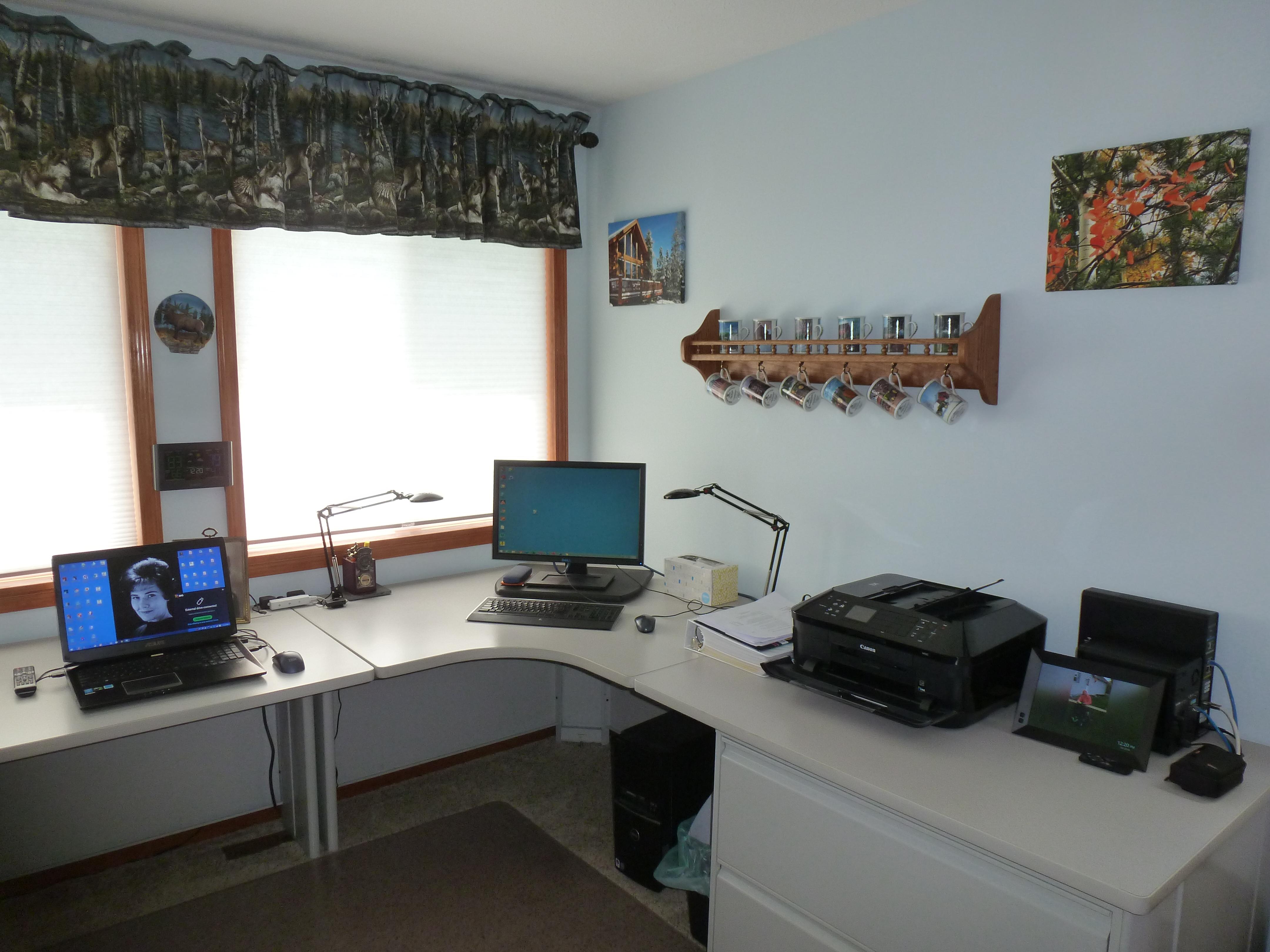 This is my home office shared with my wife who owned a graphic design studio.  The modular furniture been used in three different homes so far, but in this one we were not able to install all the work surface.  Even though we've been retired for over ten years, this is a major area of daily activity for us.  Besides our main working machines, we include a system for a collection of 80k digital music tracks, including a Bose speaker system, and a digital picture system.  On the far right behind the digital picture frame is the router/modem and a NAS storage device for backups.
The pictures on the right wall are of my self-designed retirement log cabin and some fall Aspen color from our mountain hideaway.  When we moved in, we had a tiny window removed and replaced with the two large ones that give a view of our back yard with blue spruce trees and wild bird feeders.
Rick
I may not be good, but I'm slow.
The only thing worse than being an influencer
is believing one.