Put a breakpoint on the task Archive File on Pre Execute, and then look in the Locals Pane and explain Variables. In there you'll find the Variables for your task, and their respective values. Those are what we need to look at.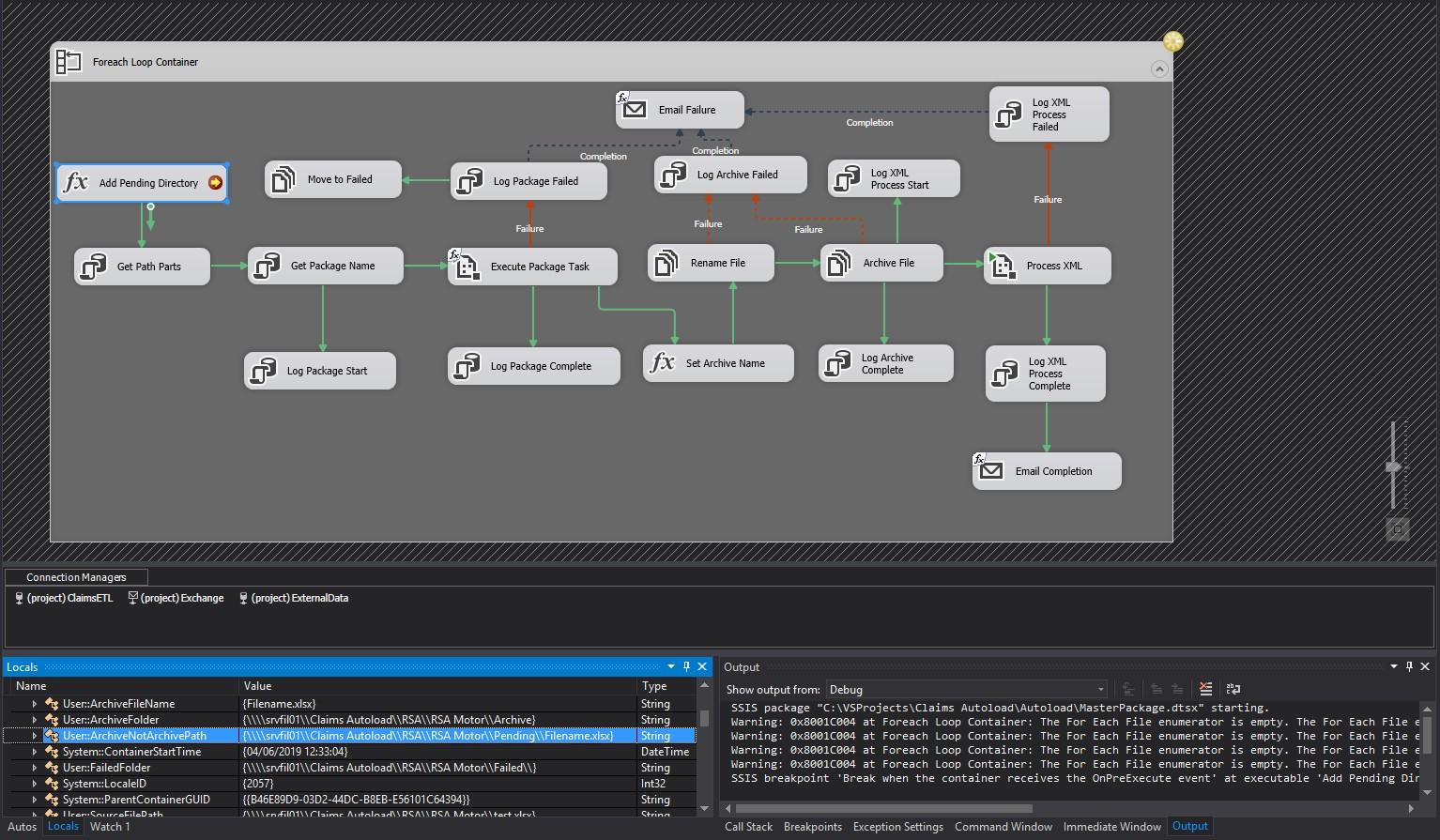 For example, in the above, the value of the variable User::ArchiveNotArchivePath is \\\\srvfil01\\Claims Autoload\\RSA\\RSA Motor\\Pending\\Filename.xlsx (double \ as they need to be escaped).
Thom~
Excuse my typos and sometimes awful grammar. My fingers work faster than my brain does.