Okay folks... riddle me this one:   Why does SSRS not display the non null data that I've chosen to occupy the 2nd column in my tablix, at the 3rd group level, when the field in question is 1) not null, and 2) appears just fine in the detail row ???
I've got the following design: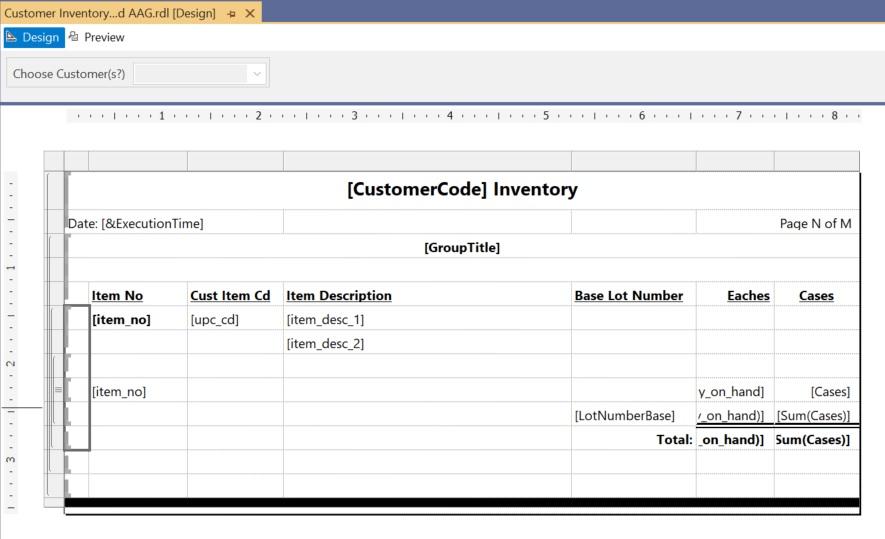 The first group is the specific customer, as the report can run for ALL customers or any selection thereof.  Then there's a Prefix field in the dataset that operates as the 2nd group, and finally, the 3rd group is the item_no field from the dataset.  Why can't I see the item_no field in the first row of the 3rd group?  And, why not the upc_cd field either?  Any ideas?   This makes no sense.   I started with an empty tablix, and then manually added my groups, removing the added column from each group as I went.