Thanks so much for the reply, but I can't see that that's the problem. Maybe you can look at these screenshots and let me know what I may be missing?
Here's the source file, everything is set to Fail: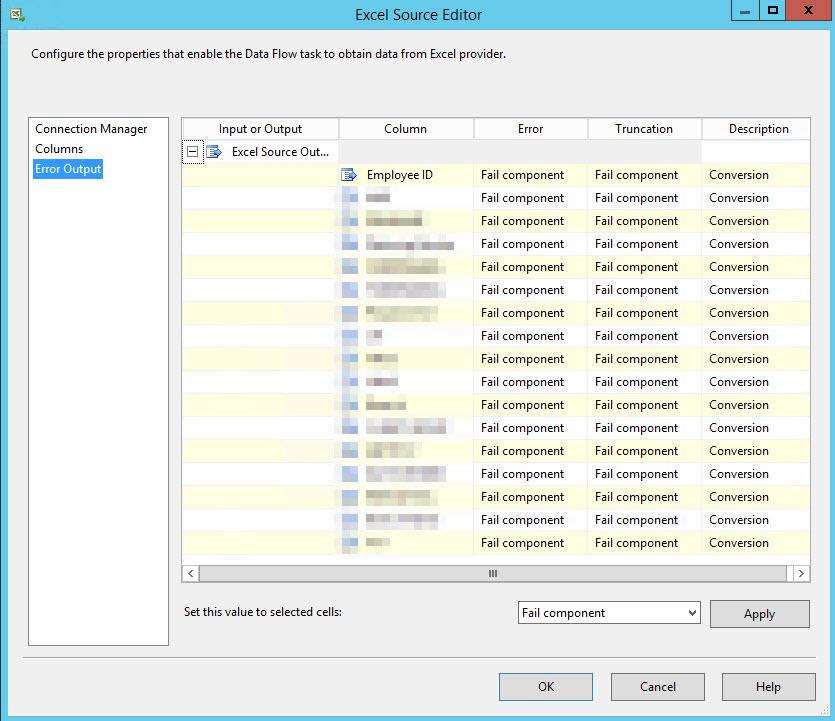 Here is the destination (a sql server table):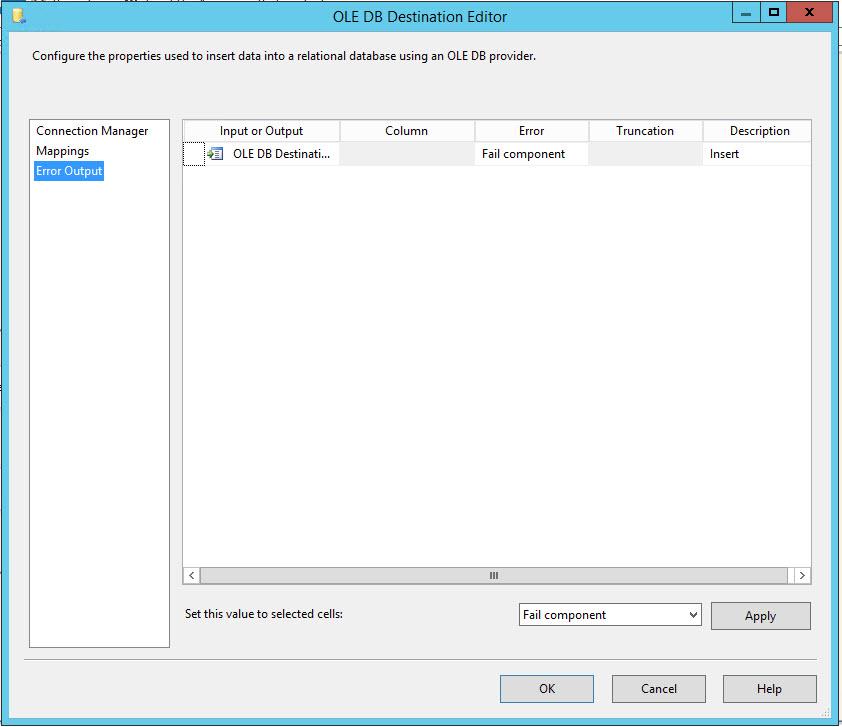 Here's the advanced editor for the destination, so you can see the properties of the input column in question. You can see that it has 100 character length.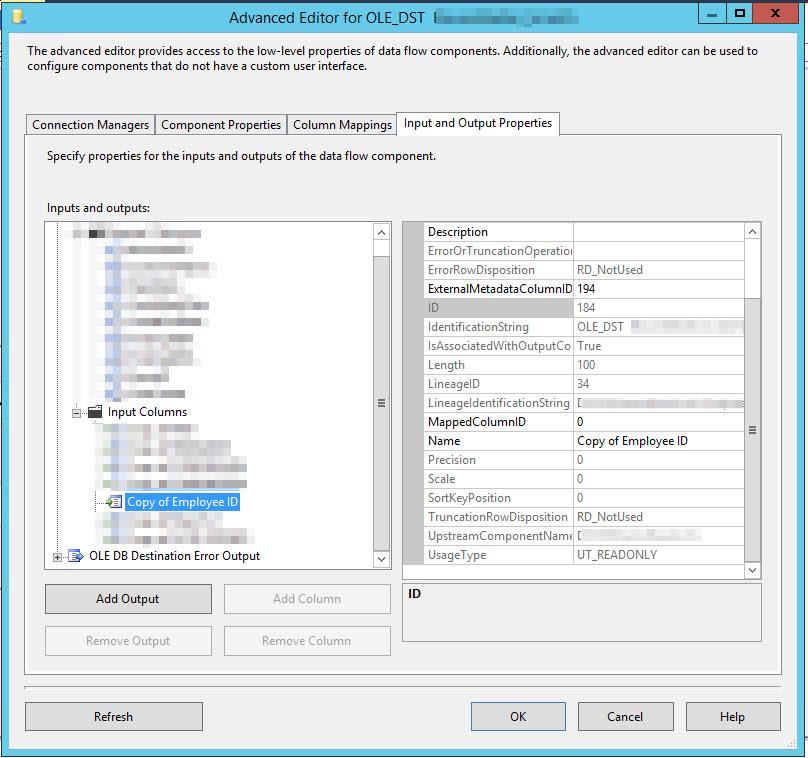 And here's the destination column, which is 6 character length: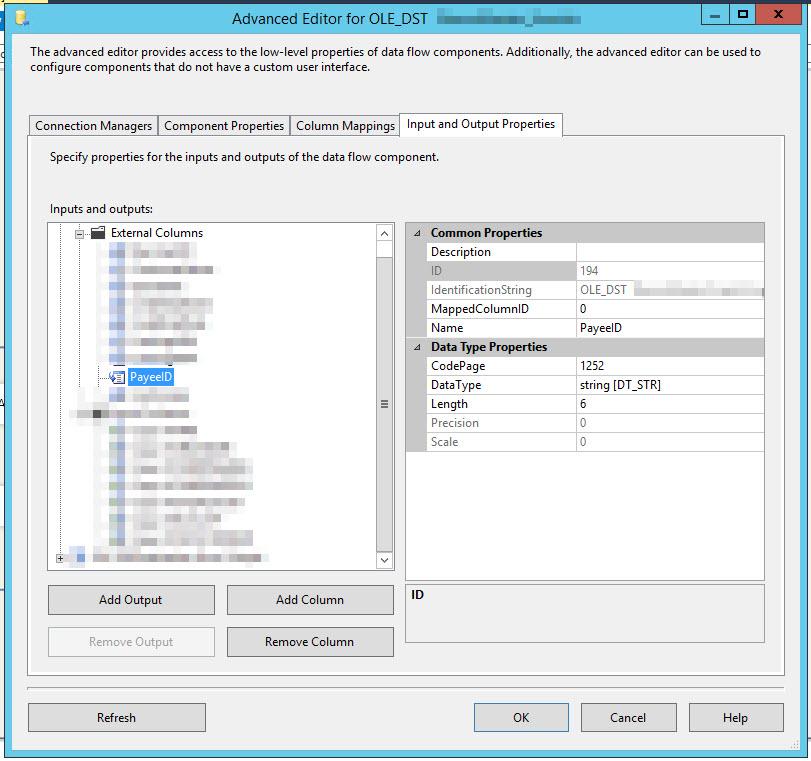 Any thoughts? Thanks again so much for your time!
---
"If I had been drinking out of that toilet, I might have been killed." -Ace Ventura