I have the following setup.
3 Node WSFC Cluster hosted on EC2 in three different Subnet
Installed Single Node SQL Server FCI on all of the three Server
But When I try to move one of the Role from one node to another it gives me the following error: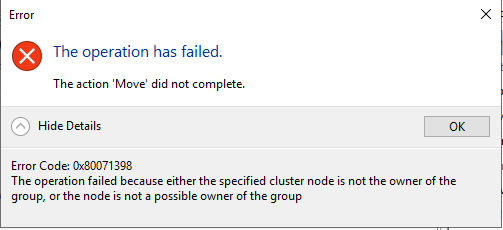 It will be great if someone could help me to understand the error.
My end goal is to create a Cluster such that I can move one instance (Role) from one Node to another across all of these 3 Node WSFC Cluster.
This topic was modified 7 months ago by Shivkumar.