I have a requirement to process AD information through an SSIS package and have hit a problem with the "objectClass" attribute. The ADO.NET source is configured as: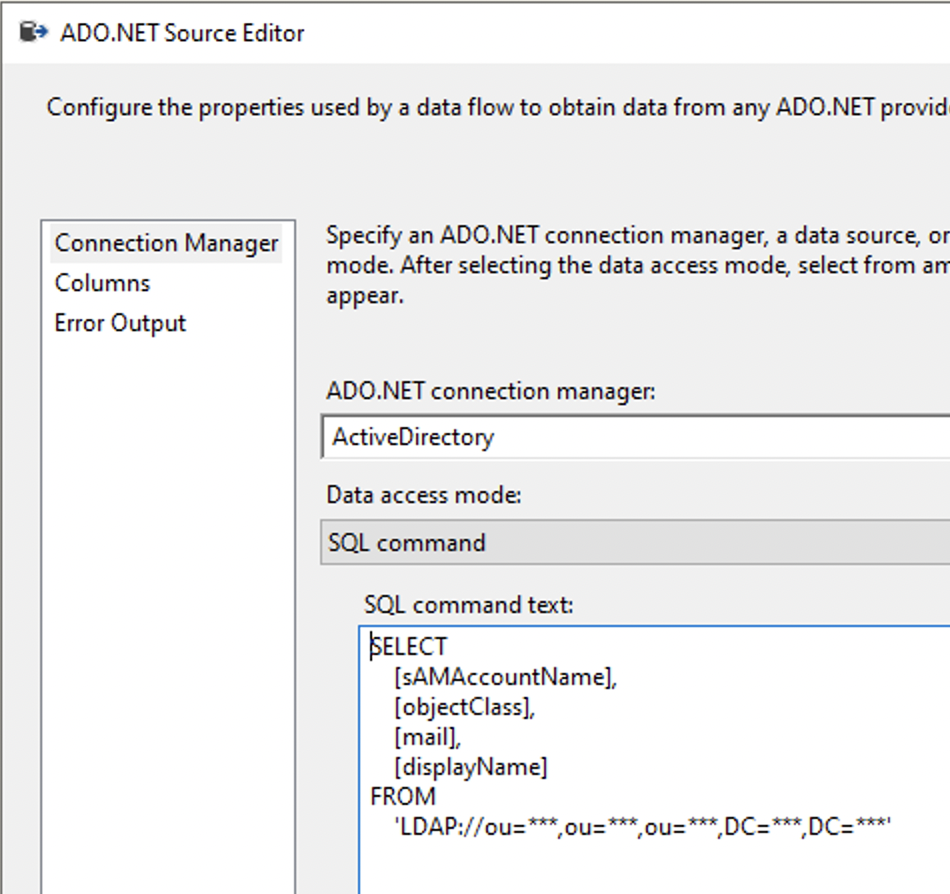 and the package has converted all of the output data types to NTEXT. This isn't an issue for most of them as I've converted them to DT_STR using a Derived Column task. However, the "objectClass" is coming through to my SQL table as "System.Object[]".
I've tried feeding the column into a Script Task and treating it as a BlobColumn and converting through:
var blobLength = Convert.ToInt32(Row.objectClass.Length);
var blobData = Row.objectClass.GetBlobData(0, blobLength);
var stringData = System.Text.Encoding.Unicode.GetString(blobData);
and all I end up with is "System.Object[]".
Can anyone advise what I'm doing wrong? I *suspect* it's an issue with the way the data is being pulled (I'm just expecting "user" or "group" as I do when I run a similar query from PowerShell) but I can't see what change I can make.