Connection console? I'm not sure what that is. However, let's talk through using the tools to connect to a server.
When you open SQL Server Management Studio, you should see this: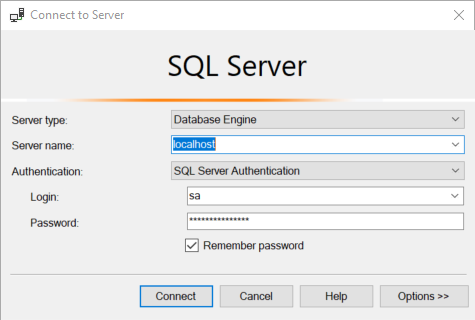 That's how you define the server you're connecting to, what kind of authentication, and if needed, the password.
If you're not seeing that... it's odd. That's the default behavior, so unless you've changed something, you should see it. No matter though, you can go over here: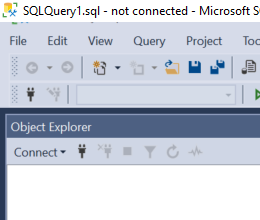 Click on the Connect button. It should be in the upper left of your screen. That will open the other window.
Now, you also mention Azure Data Studio. That's different. It doesn't automatically open that connection window above. Instead, you'll see this icon in the upper left: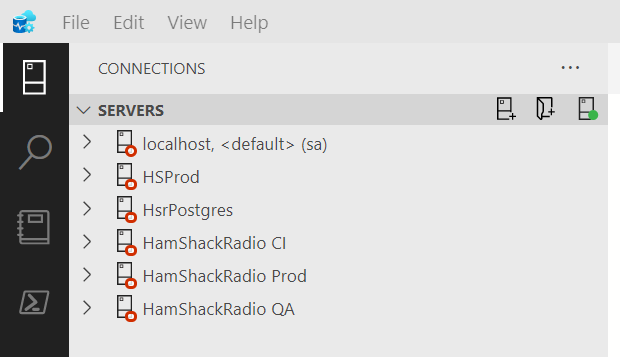 Clicking on that will show you the list of servers, like mine, that you can then connect to. If you don't have a list of servers, then see that little server icon in the upper right that has the plus (+) sign on it? Click on that. It'll open up this: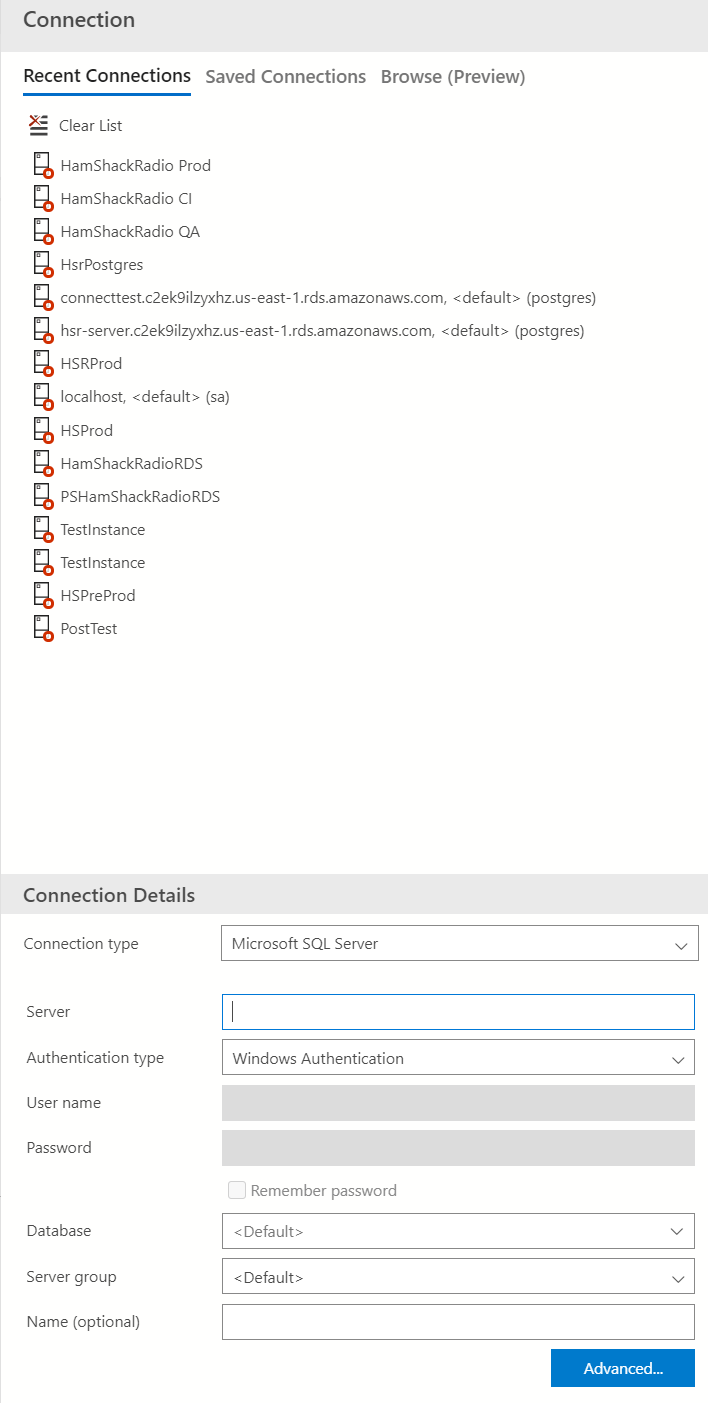 The top shows all the connections you've made. The bottom has the connection info just like from Management Studio. Fill it out appropriately and you should be all set.
If this isn't what you mean, you'll have to clarify for me.