Hi Experts,
This is more of a generic question on sql connectivity.
Under what circumstances, users will not be able to connect to sql server instance. The services are up and running though.
Firewall is open. TELNET is working and still users are complaining that there app's are unable to connect to sql server.
What could possible reasons for users unable to connect to SQL Server and what could be done / what tests / checklist to be followed during that time.
sample error msg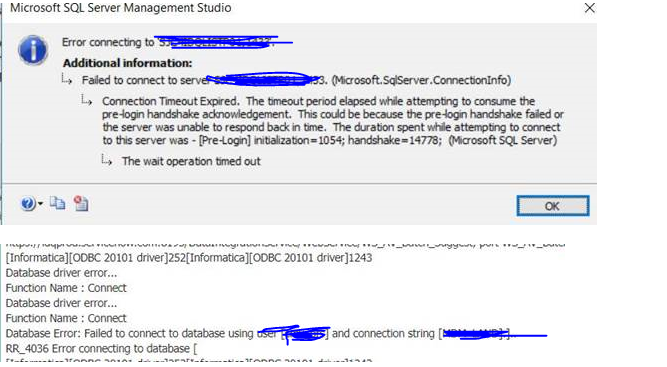 Thanks,
Sam