hello Beautiful people as the topic says i want to install IBM INFORMIX ODBC DRIVER 64 Bits version but i cant find it anywhere i even uninstalled my ibm informix odbc driver package from my pc and re-installed it again to check if i missed something to checkmark at the installation process, but even that i can only install the 32 bit version as the picture shows:

now i did a little search on the web and i noticed IBM INFORMIX drivers seems to be only for ODBC 32 version but i checked the odbc drivers in the server i use at work and i saw this miracle: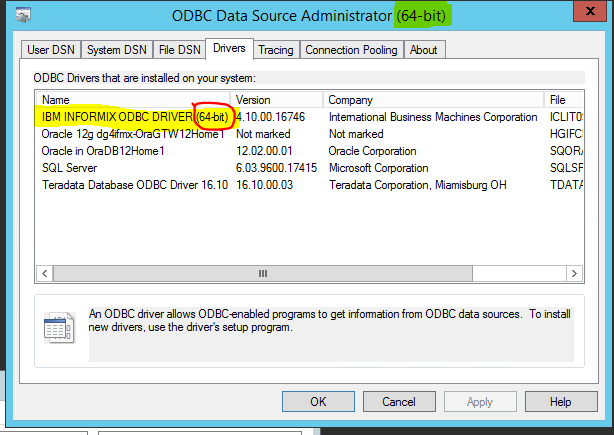 its the IBM INFORMIX ODBC DRIVER 64-bit version!!!  does anyone knows where can i find it or what to do to install it? i already checked on ibm webpage of course but im open to any suggestion or ideas, thanks!