Quick update on this as I've now resolved it. I was initially confused by the instance name of POWERPIVOT and made an assumption that it was a very specific installed module - but actually it was just the name of a secondary SSAS instance that had been installed. As a result moving the data directory was as simple as hitting properties on the instance via SSMS.
For anyone else led down this garden path to avoid hitting a dead end I am posting a screen shot of the setting in particular.
It required a restart of SSAS. In my case there were no actual Models or DB's created as it was an instance installed in error.
For completeness here's the sanitised screen: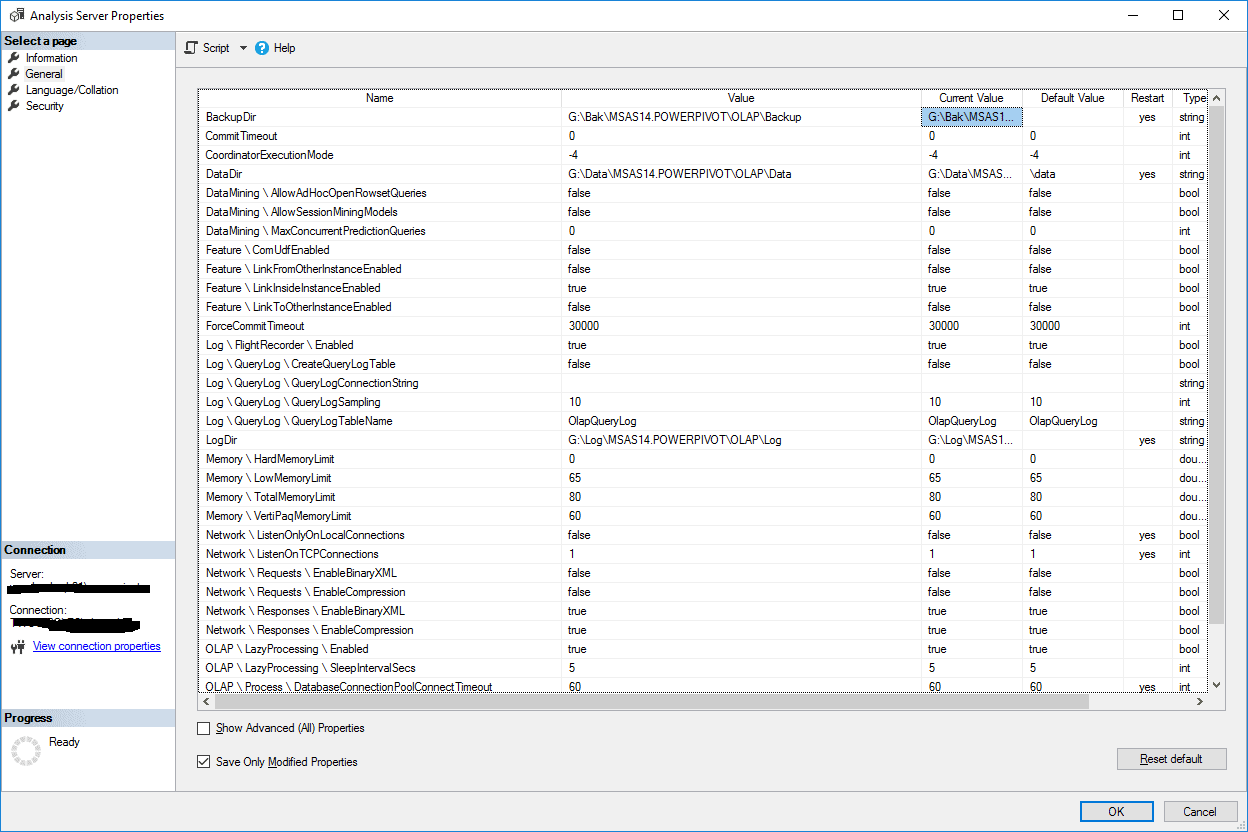 Cheers All