Hi there.
I'm trying to identify what users or processes/queries are consuming the cube server memory. An example is seen here from the azure portal metrics graph. I know you can do the 'discover sessions' in management studio but all those metrics don't particularly help much. Does anyone know a good tool that can provide clear answers?
The end result is that I want to identify what's causing this large spike, and why wouldn't that memory be released after they've run the query anyway? Does AS hold that data in memory until such time that a user closes their Excel file or Power BI report?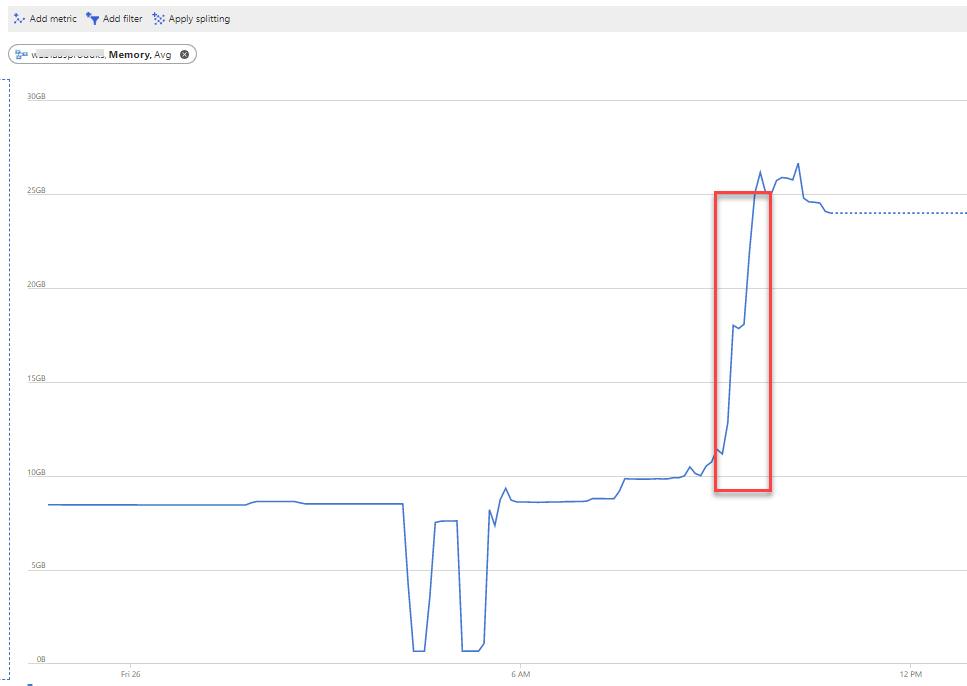 Any direction would be much appreciated.
Thanks.